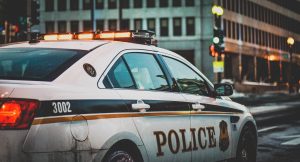 Pedestrians will always be at risk around careless drivers in Lexington, especially as more and more vehicle traffic gets funneled onto just a few city roads. Drivers can show little care for other motorists and that leaves even less attention to be paid for anyone on foot.
Lexington Police added up the tragic statistics on pedestrian accidents in the city in 2019. The year saw 160 pedestrian collisions and led to four fatalities and many more injuries. That year also saw over three thousand accidents across Lexington that involved a hit-and-run.
These thoughtless decisions by careless drivers can leave victims injured and alone to face the consequences of a devastating act.
Lexington Pedestrian Badly Injured in Senseless Hit-And-Run
A driver struck a pedestrian Tuesday evening in Lexington and then fled the scene. LEX18-TV reports the accident happened around 7 p.m. on the inner loop of New Circle Road near Family Circle on December 1, 2020.
Lexington police say a dark-colored passenger car struck a 54-year-old man. The car then swerved and nearly collided with other motorists. The car's driver then left the scene. The pedestrian victim was transported to the hospital with life-threatening injuries.
Investigators think video surveillance from the scene may help them identify the make and model of the vehicle. If you have any information about the accident or the driver and car involved please contact the Lexington Police Department.
Support for Victims in Lexington Hit-And-Run Accidents
A defenseless pedestrian can be frighteningly vulnerable in an encounter with a vehicle. The injuries can be severe and the recovery can be a long, difficult journey. The victim should never have to face this healing process or the expensive bills that come along with it alone. The at-fault driver and his or her insurance company should be the ones to sweat over the costs of treatment. Unfortunately, a hit-and-run driver can sometimes escape blame and leave a victim with few options to get help.
If there is positive news and a hit-and-run suspect is eventually brought to justice, a victim and his or her family can seek compensation for their hardships by filing a claim for damages. This civil lawsuit would be separate from the criminal trial the driver will likely be facing. The victim's claim would seek reimbursement for medical bills and compensation for any future care needed. If the victim misses time at work those lost wages can be restored. Physical and emotional pain can also be considered and can increase a settlement offer. An attorney helping you through this difficult period will know what damages to seek in order to get the maximum compensation.
If the driver at-fault somehow escapes blame and is never found, victims still have hope of getting assistance with their financial burdens. A claim against the victim's own insurance policy, specifically under their uninsured motorists coverage may be in order. This could also earn compensation for the victim. It's important to note that sometimes victims' insurance agents can treat them less than fair. An attorney working for you can make sure they take your suffering seriously and make you a fair compensation offer.
Contact a Lexington Pedestrian Accident Attorney
Accident victims often wonder if they need an attorney, and the answer is almost always yes. The insurance company agents have years of experience and are good at their job which is to pay you as little as possible or nothing at all. You need someone just as experienced to help you level the field.
Talk to a Lexington Personal Injury Attorney you can trust to be on your side and fight for your fair compensation. The attorneys at Kaufman & Stigger, PLLC, have that knowledge and a combined 100 years' experience in helping clients get the compensation they'll need to make a full recovery. To discuss your case, contact Kaufman & Stigger, PLLC today, by clicking here to contact them online.