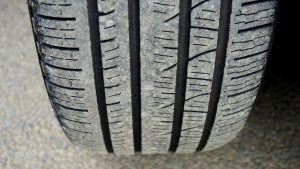 On every trip, safe drivers must hope that other motorists are paying proper attention to the road.  Unfortunately, someone behind the wheel can become distracted or just make an error in judgment and suddenly place another vehicle in harm's way. These dangerous situations occur every day in Kentucky.
Franklin County and Frankfort emergency responders see the devastation a mistake on the highways can cause. In 2019 they responded to 1,532 accidents across the county. 274 victims of those accidents suffered an injury and a tragic eight victims lost their lives.
Frankfort Man Killed In Collision On KY 151
One man was tragically killed and another man injured in a two-vehicle collision in Franklin County on Wednesday afternoon. The State Journal reported the accident happened around 5 p.m. along KY 151 west of Frankfort on January 13, 2021.
The Franklin County Sheriff's Office says a Ford Explorer pulled out of a Valero Gas Station and was struck in the side by a Dodge pickup truck. The Ford Explorer turned over several times before coming to a stop. The driver was identified as a 45-year-old man from Frankfort. The victim was flown to the University of Kentucky Medical Center in Lexington where he was pronounced dead.
The driver of the pickup was taken to Frankfort Regional Medical Center with injuries. The person's condition hasn't been released. Frankfort Police are helping with the investigation into what caused the collision.
Support for Frankfort Accident Victims And Their Families
Terrible accidents on Kentucky highways take their toll on victims, their families, and local communities across the state. Victims that survive can be left to cope with severe injuries and may even face a change of lifestyle due to disabilities suffered in a crash.
These accidents can also claim lives and the sudden news of a lost loved one will leave a family in shock and dealing with the grief of a tragedy. The family can soon face the difficult task of planning and paying for a funeral and figuring out how to cover the high cost of medical bills that come due. Close family members like a spouse and children will also need to be reassured after they've lost the emotional and financial support the deceased provided.
In these cases, a close family member can file a wrongful death claim on behalf of the entire family against the insurance company of the driver found responsible for a collision. This civil lawsuit would seek a settlement from the insurance company or if necessary a court verdict awarding money to pay for all expenses resulting from an accident. Compensation could also include money to protect family members from financial difficulties in the years to come.
For surviving victims, a claim for damages can be filed against the insurance company representing the at-fault driver. This claim could earn compensation for every cost of recovery absorbed by the victim and cover any rehabilitation costs expected in the future. The lost wages while a victim has had to miss time at work can also be restored.
Contact a Frankfort Auto Accident Lawyer
If you or a loved one are the victims of a devastating accident you and your family should not face the consequences of another driver's mistake alone. Talk to a Frankfort Car Accident Attorney you can trust to be on your side and fight for fair compensation for your family. The attorneys at Kaufman & Stigger, PLLC, have that knowledge and a combined 100 years' experience in helping victims and their families get the compensation they'll need to make a full recovery. To discuss your case, contact Kaufman & Stigger, PLLC today, by clicking here to contact them online.