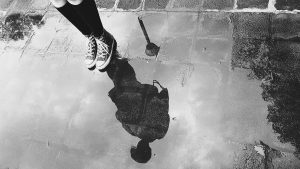 Motorists can never pay pedestrians too much care and caution. The consequences of a heavy vehicle traveling at high speeds striking a defenseless person on foot can be devastating. Traffic and better crosswalk solutions can help, but drivers staying alert and always watching for pedestrians will save the most lives and have immediate results on preventing tragedies.
The Kentucky State Police find that state routes are where the most accidents in the state happen each year. In 2019, state routes were the scene for almost 35% of all collisions in Kentucky. Those accidents led to over 9000 injuries and a tragic 330 deaths in 2019. More care is needed on these highways to keep motorists and pedestrians safer.
Woman Killed in Pedestrian Accident in Louisville
A female crossing Preston Highway Sunday evening was tragically struck and killed. WDRB-TV reported the accident happened along Preston Highway near Oaklawn Drive around 7:30 p.m. on December 27, 2020.
The Louisville Metro Police believe the woman was crossing Kentucky State Route 61 when she was hit by a vehicle traveling northbound. The victim was pronounced dead on the scene. The driver remained on the scene to cooperate with investigators.
The investigation into the cause of the accident is ongoing.
Help for the Families of Louisville Pedestrian Accident Victims
Victims in tragic pedestrian accidents will leave a terrible void in the lives of family and friends left behind. The news will devastate those closest relatives who depended on the victim for emotional support and guidance.
Families may also have depended on victims for the financial support their jobs provided. Those paychecks can suddenly stop just as relatives face the extreme medical bills and funeral expenses that an accident can leave in its wake. That steady income will also be unavailable to the family in the years to come.
For families facing these difficult obstacles, a wrongful death claim can be the right option. This civil action can ensure that the insurance company representing the at-fault driver is held accountable for every hardship the family is facing and will face in the years to come.
Compensation can be awarded to relatives of the victim. This money can even be available if a victim was crossing a street somewhere other than a crosswalk. People in cars still have to show a "duty of care" towards any undefended person in the street and can be held responsible for a collision.
Contact a Louisville Wrongful Death Accident Lawyer
Families who have lost a loved one in an accident often wonder if they need an attorney, and the answer is almost always yes. The insurance company agents have years of experience and are good at their job which is to pay your family as little as possible or nothing at all after a tragedy. You need someone just as experienced to help you level the field.
Talk to a Louisville Wrongful Death Attorney you can trust to be on your side and fight for your fair compensation. The attorneys at Kaufman &  Stigger, PLLC, have that knowledge and a combined 100 years' experience in helping clients get the compensation the family will need to protect their future. To discuss your case, Kaufman & Stigger, PLLC today, or click here to contact them online.