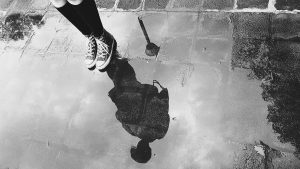 Whenever any driver in Lexington pulls out onto the streets at night their minds should be focused on the road in front of them. In low light situations, they should always show extra care to monitor the lanes for people like bicyclists and pedestrians who can be harder to spot in the dark and in sections lacking in street lights.
This extension of care is not just a courtesy, it's part of the law that's meant to protect anyone using the roads who doesn't have the protection that someone in a vehicle would have in a collision.
Drivers can ignore this duty and become distracted or just zone out for a while and miss spotting a defenseless pedestrian traveling across Lexington. This mistake can lead to tragedy for the victims and their families.
Pedestrian Struck and Killed in the Newburg Neighborhood of Louisville
A man was tragically struck by two different vehicles and killed Thursday night in Louisville. WLKY-TV reports the accident happened around 11 p.m. on East Indian Trail near Petersburg Park in the Newburg neighborhood on January 7, 2021.
Louisville Metro Police say the victim was walking east on Indian Trail when he was struck by a car also traveling east. The victim was then hit a second time by another vehicle also traveling east. The man died at the scene.
Investigators say the drivers stayed on the scene and cooperated with officers. The LMPD traffic unit is continuing to investigate.
Finding Help for Families after Lexington Pedestrian Accidents
The news of a loved one lost in a tragic accident will devastate family and friends. In the aftermath, close relatives should be given time to remember their beloved family member and be allowed time to cope with their grief.
Unfortunately, bill collectors will likely not show a family this basic respect when hospital and ambulance fees come due. Funeral expenses may also cut into a family's financial security at a moment when they are vulnerable after having lost the financial support the deceased provided through their job.
A family may have to depend on a wrongful death lawsuit to make sure relatives don't have to face these hardships alone. This claim can be filed at any time within a year of a deadly accident. A spouse or domestic partner, children of the deceased, and sometimes the parents of the deceased can file on behalf of the entire family. An attorney can also represent the family in this case and help investigate the circumstances of the accident and locate witnesses and security footage to build a strong case.
Even if a victim was not in a crosswalk when the accident occurred, the at-fault drivers can still be held accountable. Drivers are required to show anyone on foot extra care no matter where they encounter them and can be found liable for all of the hardships a family left behind can face.
Contact a Wrongful Death Lawyer in Lexington
If you have lost a loved one due to the negligence of a driver talk to a Louisville Wrongful Death Attorney you can trust to be on your side and fight for your fair compensation. The attorneys at Kaufman &  Stigger, PLLC, have the knowledge and a combined 100 years' experience in helping clients get the compensation the family will need to protect their future. To discuss your case, Kaufman & Stigger, PLLC today, or click here to contact them online.