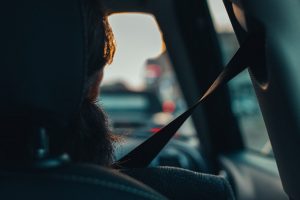 Pedestrians in Louisville need better sidewalks and more crosswalks to remain safe when they travel the city. In busy sections of Louisville, people on foot can go half-a-mile in any direction and not find a safe crosswalk available to them.
These basic safety measures are needed in all sections of the city because of the lack of protection pedestrians have when they must expose themselves near vehicle traffic to get anywhere. Drivers also have a responsibility to look out for and show extra care to pedestrians no matter where they are.
When these duties are neglected frightening situations can arise to threaten the wellbeing of defenseless pedestrians.
Pedestrian Struck And Killed By Vehicle in Louisville
A woman's life was tragically taken after getting hit by a car in Louisville Wednesday night. WLKY-TV reports the accident took place around 10 p.m. near the intersection of Breckenridge Lane and Landslide Drive on February 24, 2021.
Louisville Metro Police determined that the 50-year-old victim was trying to cross the northbound lanes of Breckenridge when she was struck. The victim died at the scene.
Details on the driver and vehicle responsible have not been released. The investigation continues.
Support for Families After a Louisville Pedestrian Accident
Relatives left to mourn after the loss of a beloved family member should be given time to heal emotionally, free from the financial burdens an accident can leave behind. Families can experience the extreme costs of EMS fees, funeral and burial expenses, and the loss of the income the victim provided the family all over an accident that was caused by a careless driver.
Nothing can bring back the life of a loved one, but Kentucky law provides for a grieving family by allowing them to file something called a wrongful death claim against at-fault drivers and the insurance company that covers them. This civil claim can ask for help with the immediate expenses a family can be saddled with. It can also factor in the emotional and financial support that family members will no longer have available over their lifetimes.
In cases where a responsible driver left the scene and wasn't identified, families may not be able to seek damages from that driver unless he or she is found. If the driver isn't located, a family may be able to file a claim against the victim's own car insurance policy under his or her uninsured/underinsured motorist coverage. If the deceased didn't have car insurance, he or she may have been covered on another family member's policy.
Contact a Louisville Wrongful Death Lawyer
Families who have been the victims of a pedestrian accident tragedy will have many questions on how they may find justice for their lost loved one. They will also wonder how to protect relatives from the consequences of someone else's mistake. A local attorney can work with the family to answer these questions and make sure they are financially protected in the years to come.
Talk to a Louisville Wrongful Death Attorney you can trust to be on your side and fight for your family's fair compensation. The attorneys at Kaufman &  Stigger, PLLC, have that knowledge and a combined 100 years' experience in helping clients get the compensation the family will need to avoid financial difficulties in the future. To discuss your case, Kaufman & Stigger, PLLC today, or click here to contact them online.