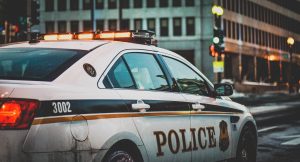 Pedestrians are asked to find their own safe passage on busy roads with no sidewalks much too often. Cities like Louisville are responsible for giving everyone the opportunity to travel the roads without fearing for their physical wellbeing.
Unfortunately, too many streets and roads in Louisville present real hazards to people whenever they walk. In the Federal Highway Administration's study of pedestrian risks in Louisville over a five-year span, the city reported 2,018 pedestrian collisions. Tragically, Louisville recorded an average of 16 pedestrian fatalities a year over that time.
Pedestrian Struck and Injured on Outer Loop In Louisville
A hit-and-run accident left a man injured in south Louisville Wednesday morning. WHAS11-TV reports the accident happened at the 6300 block of Outer Loop around 7 a.m. on January 6, 2021.
Louisville Metro Police say a man walking eastbound was hit from behind by an unidentified vehicle. The driver did not stop and left the scene. Another person saw the victim and provided assistance. The victim was transported to the hospital with injuries.
The LMPD continues to investigate the accident and asks that anyone with information on the driver involved in the hit-and-run or the vehicle involved call the LMPD Tip Line.
Help for Louisville Pedestrian Hit-And-Run Victims
In the days after a pedestrian accident, it's important to monitor victims and their health. They may have serious injuries that can affect their mobility and even brain injuries that can disrupt their thought process and awareness. Even what seems like a minor injury or faint pain can suddenly reveal a much bigger problem in the days after an accident. Not all collision injuries are apparent immediately.
If a serious injury is found, victims need to make sure they don't shoulder the financial burden of medical care in an accident that wasn't their fault. The at-fault driver and his or her insurance company should be front and center for any hospital and doctor bills that arrive. And that's not just for present care. Filing a claim for damages against an insurance company can ensure victims have money for any care necessary in the months and years to come.
In the case of a hit-and-run where the responsible driver is not identified, victims may be able to turn to their own car insurance policy to get help with bills. The victim's uninsured/underinsured motorist coverage can provide financial help when the at-fault driver escapes justice. If the victim isn't covered by their own car insurance policy, another family member's uninsured motorist coverage may provide protection.
Contact a Louisville Pedestrian Accident Attorney
Whether the hit-and-run driver is located and arrested or if they escape justice, in either case, an attorney working on your behalf can make sure you get the maximum compensation for what you have endured.
Talk to a Louisville Pedestrian Accident Attorney you can trust to be on your side and fight for your fair compensation. The attorneys at Kaufman &  Stigger, PLLC, have that knowledge and a combined 100 years' experience in helping clients get the compensation they'll need to make a full recovery. To discuss your case, contact Kaufman & Stigger, PLLC today, by clicking here to contact them online.