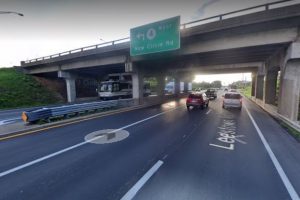 Pedestrians should never have to give up their right to safe travel when they take to the sidewalks and roads of Louisville. It should just be common sense as drivers zip around the city that they should always move at a speed that allows them to show caution to anyone who may be on foot.
Careless drivers can reach for a cellphone or be eating behind the wheel when they get distracted and let their eyes drift. That poor decision can cause them to miss a pedestrian right in front of them.
This simple act of inattention can have devastating results and when that same driver chooses to leave the scene behind and try to escape the consequences of that mistake, the grief only grows for those left behind.
Louisville Hit-And-Run Claims Life on I-265
A pedestrian was tragically struck-and-killed on Interstate 265 Tuesday evening in east Louisville. WDRB-TV reported the accident happened just before 6:30 p.m. near Brownsboro road on December 29, 2020.
The Louisville Metro Police Department says the pedestrian was trying to clear debris from the Interstate when they were struck by a vehicle. The victim was killed as a result of the accident and the driver continued on south on I-265.
Police are asking for the public's help in identifying the hit-and-run suspect. Investigators believe the vehicle involved was a full-sized red pick-up with Kentucky tags. The truck may have front end damage. If you have information about the driver or the vehicle you are asked to call the LMPD Traffic Unit.
Support for Families After Louisville Pedestrian Accidents
Pedestrian accidents can have heartbreaking consequences for victims and their loved ones. Accidents that end with an at-fault driver speeding away from an accident scene to hide from those consequences can only make the grieving process that much more difficult.
Families will be left to wonder how justice can ever be served if the responsible driver is allowed to escape blame. Loved ones can also have to face the financial burdens that arise after an accident alone. Hospital and Ambulance fees can come due. Funeral expenses can also overwhelm a family in mourning. What's more, the paychecks the victim provided the family through his or her employment are now gone as well.
For families in these tough situations, filing a wrongful death claim can be an important step in protecting the family and providing for their financial future. If a hit-and-run driver is eventually caught and charged, this civil lawsuit can move forward against the driver's insurance company. Medical care and funeral expenses can be reimbursed. The emotional and financial support the deceased victim would have provided close loved ones in the years to come can also be factored in. An attorney can represent the family and file this claim on their behalf, making sure every need and expense is considered in any settlement offer.
If a hit-and-run driver is never located, a claim against the victim's own auto insurance can be made. Compensation for the family can be requested from the victim's uninsured motorist coverage. An attorney can assist in making sure the family's personal insurance company doesn't get away with making an unfair offer to loved ones.
Contact a Louisville Pedestrian Accident Lawyer
Talk to a Louisville Pedestrian Accident Attorney you can trust to fight for fair compensation for your family. The attorneys at Kaufman &  Stigger, PLLC, have that knowledge and a combined 100 years' experience in helping clients and their families get the compensation they'll need to rebuild their lives. To discuss your case, free of charge, contact Kaufman & Stigger, PLLC today, by clicking here to contact them online.