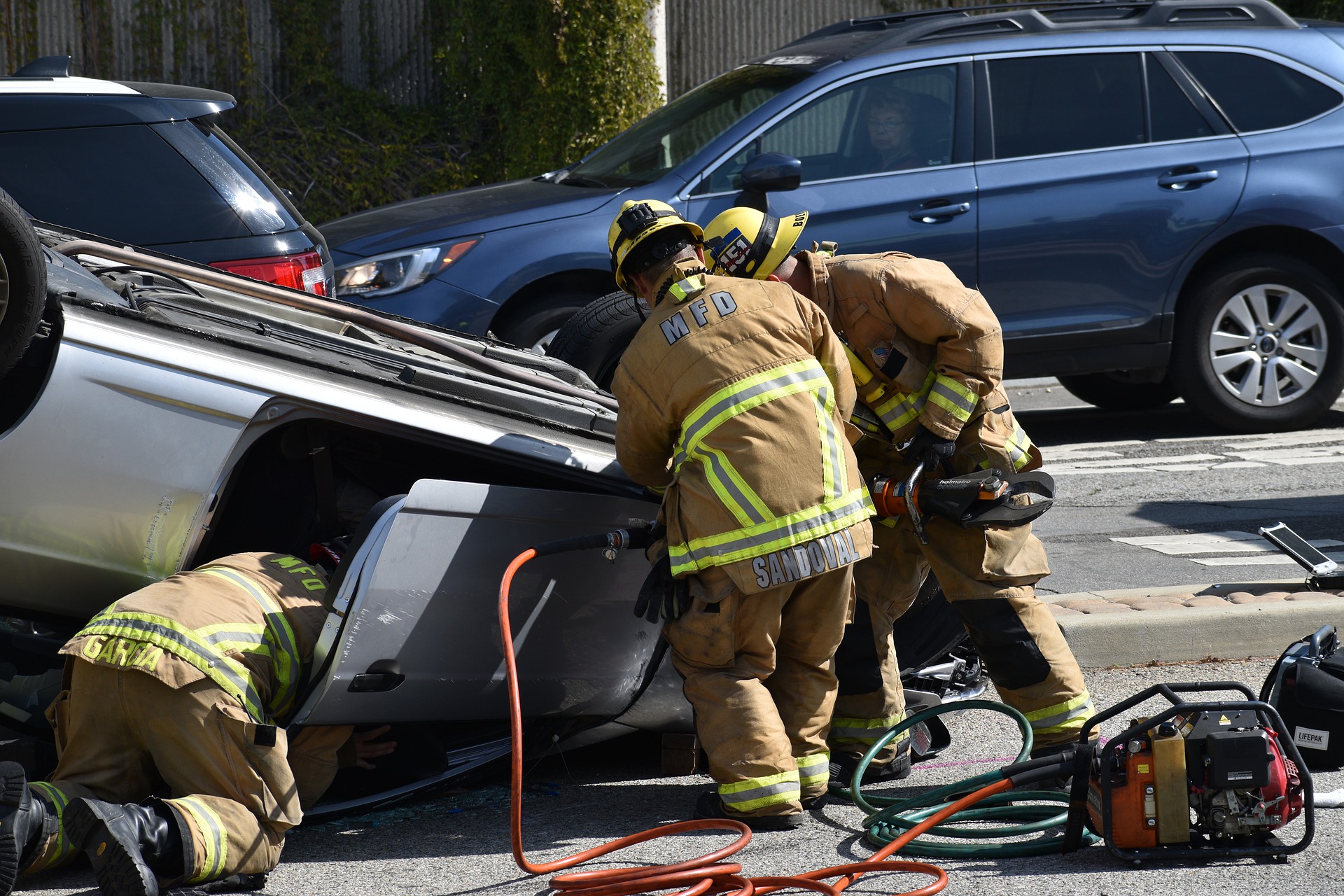 Rollover accidents are commonly associated with semi-trucks, but they can happen to any vehicle in the right circumstances. Unfortunately, rollover accidents are among the most dangerous and often cause serious injuries to you and other passengers in your vehicle.
Collision At Intersection in Russell Neighborhood in Lousiville Results in Rollover, Injuries
WAVE3 reports that two cars collided at the intersection of South 18th Street and West Muhammad Ali Boulevard in the Russell neighborhood of Louisville around noon on Thursday, March 16, 2023. Investigators believe the two cars–a sedan and an SUV–initially sideswiped each other. The resulting collision caused the SUV to roll over and connect with a utility pole, which resulted in a power outage in the area.
Louisville Metro Police is still investigating the accident.  When they first responded to the scene, they found the SUV rolled over in the intersection, which resulted in at least one person involved being taken to University Hospital for non-life-threatening injuries. No other injuries were reported.
What Causes Rollover Accidents in Louisville?
Accidents like the one above are a testament to the danger you and other drivers can face in the busier areas of Louisville. At the same time, rollover accidents can occur anywhere if certain factors are in play. Given the nature of these accidents, extensive injuries and damages are likely to be involved. Here are some of the more common causes of rollover accidents in Louisville:
High speed – Rollovers are more likely to occur at high speeds, especially in vehicles with a high center of gravity like SUVs, pickup trucks, and vans.
Tripping – A vehicle can trip when its tires strike a curb, pothole, or other obstruction, causing it to roll over.
Overcorrection – A driver may overcorrect the steering wheel when trying to avoid an obstacle or swerving to avoid another vehicle, causing the vehicle to roll over.
Vehicle design – Vehicles with a narrow track width or a high center of gravity can be more prone to rollovers.
Tires – Worn or improperly inflated tires can increase the risk of a rollover accident.
Negligent driving – Distracted driving, impaired driving, or reckless driving can increase the risk of a rollover accident.
Obviously, when you're in a rollover accident, it's likely that you'll be facing rather serious injuries and damage to your vehicle. In these situations, it's important to work with experienced Kentucky car accident lawyers that can help guide you through the recovery process.
Kaufman & Stigger Can Guide You Through the Recovery Process
If you or a loved one has been involved in a rollover accident in Lousiville or anywhere throughout Kentucky, it's essential to seek experienced legal representation to help you navigate through the complex recovery process.
At Kaufman & Stigger, our team has extensive experience in handling all different types of car accident cases, including rollover accidents. We can guide you through every step of the recovery process, from seeking medical treatment to pursuing compensation for your damages.
We understand the physical, emotional, and financial toll that a rollover accident can take on you and your family, and we are committed to fighting for your rights and obtaining the compensation you deserve. Contact us today for a free consultation to learn how we can help you.