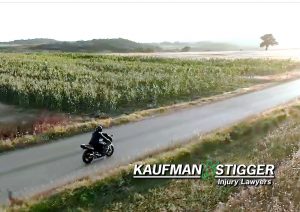 Kentucky is a beautiful place for a motorcycle ride, but sadly careless drivers land riders in frightening accidents far too often. Defenseless riders can suddenly notice vehicles weighing several thousand pounds pushing them out of a lane or see an inattentive driver pull right out in front of them.
These dangerous mistakes are what lead to the way too frequent motorcycle accidents that are recorded each year in the Blue Grass State. As the weather warms up and folks pull out their motorcycles for a weekend ride, all drivers should be paying more attention to keep everyone on the roads safe.
Three-Wheeled Motorcycle Accident Injures Two in Woodford County
A motorcycle and a pick-up truck collided sending two riders to the hospital Saturday morning in Woodford County. FOX56-TV in Lexington reports the crash occurred around 10 a.m. on the Bluegrass parkway near the Hunter Town Road overpass southeast of Versailles on May 15, 2021.
Versailles police say a pick-up truck towing an RV collided with a three-wheeled motorcycle. Two riders were taken to the hospital with serious injuries.
A Versailles Police accident reconstruction unit investigated the crash site, but they have not released their findings on what caused the collision.
Assistance for Motorcycle Injury Victims in Woodford County
Insurance companies seem to enjoy assigning the blame in any motorcycle accident on the rider. Even when a police report clearly indicates a driver's error, motorcyclists can have their insurance claims denied or receive less than fair compensation for their pain and injuries.
Injured victims and their families can fight back against this bias by filing a claim for damages with the help of a local motorcycle accident attorney. This civil claim can clearly list every hardship a victim has been put through including expensive hospital bills and the loss of wages while they've missed work.
An attorney working on the victim's side will gather police reports, evidence from the scene, and medical charts to make sure the at-fault driver's insurance provider can't shift blame or get away with extending a "lowball" settlement offer. Experienced attorneys will also know what injuries require as far as immediate care and what may be needed in the months to come. Each and every hardship victims may encounter will be included in a claim so that the true cost of an accident can't be ignored by an insurance agent.
Contact a Motorcycle Accident Lawyer Serving Woodford County
Talk to a Motorcycle Accident Attorney you can trust to be on your side and fight for your fair compensation. The attorneys at Kaufman &  Stigger, PLLC, have that knowledge and a combined 100 years of experience in helping clients get the compensation they'll need to make a full recovery. To discuss your case, contact Kaufman & Stigger, PLLC today, by clicking here to schedule a free consultation.