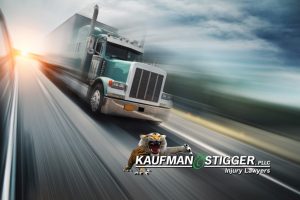 Shipping anything, anywhere at any time can be very convenient, but the sheer amount of vans and tractor-trailers delivery companies like UPS send out on our roads can have you questioning your safety the next time you get behind the wheel.
United Parcel Service has a fleet of 126,000 or more vehicles that take to the roads 24/7. Their drivers work hard, but they can create dangerous traffic hazards with their brown vans and bigger trucks. Over a two-year span through July of 2020, their drivers were a part of almost 1,600 accidents.
A mistake by a tired or distracted truck driver can suddenly put other motorists at risk and lead to a devastating accident.
Scott County Collision Between UPS Truck and Pick-Up Truck
A fiery crash in Scott County near the Fayette County line sent one person to the hospital early Friday. WKYT-TV reported the accident happened around 5:30 a.m. on Leestown Road near South Yarnalton Road on December 11, 2020.
Officers say it was a head-on collision between a pickup truck and a UPS tractor-trailer truck. The impact sent the pickup's driver into the bed of his truck. He was able to get out of the truck before fire destroyed it.
That driver was taken to the hospital. His condition hasn't been released.
Support for UPS Accident Victims in Lexington
Victims in accidents can find themselves in the hospital and left with doubts about how they'll be able to pay for the expensive hospital bills and ambulance fees that will be coming due.
The uncertainty can grow when accidents are caused by delivery drivers. They may work for a worldwide corporation and the question of liability can be the first thing to sort out. Can the driver's personal insurance policy help victims? Does a company like UPS back its drivers and their victims with insurance coverage?
UPS does provide one million dollars in liability insurance for its drivers, but that money may stay out of reach if you take on the company alone. A big shipping company will have lawyers assigned to try to get you to accept as little compensation as possible over an accident. They may not take your injuries and your damages seriously enough.
Contact a Lexington Truck Accident Attorney
If you've been in a serious accident caused by a delivery or truck driver make sure you have an attorney on your side to protect your rights. You aren't to blame for your injuries and you shouldn't have to pay for your own medical care and the costs of getting your life back on track.
Talk to a Lexington Truck Accident Attorney you can trust to be on your side and fight for your fair compensation. The attorneys at Kaufman & Stigger, PLLC, have that knowledge and a combined 100 years' experience in helping clients get the compensation they'll need to make a full recovery. To discuss your case, contact Kaufman & Stigger, PLLC today, by clicking here to contact them online.