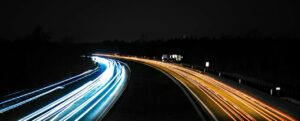 The early morning hours over the weekend can be dangerous times for Louisville motorists. It's a time when more drunk drivers decide to get out on the interstates and streets. Their impaired driving quickly puts everyone around them at risk of dangerous collisions.
A DUI driver can make bad decisions behind the wheel and those dangerous maneuvers are often hard to predict. Careful motorists will have trouble steering clear of these reckless drivers. A crash occurs and victims can be left with major injuries and in the worst cases have their lives placed in jeopardy.
Drunk Driving Suspect Arrested After Deadly Fiery Crash in Louisville
A woman was charged with murder after a two-vehicle collision claimed a man's life in eastern Louisville early Sunday morning. WHAS11-TV reports the accident occurred along Interstate 264 near the Breckenridge Lane interchange on August 14, 2022.
Louisville Metro Police say a 42-year-old woman was driving a vehicle at a high rate of speed in the eastbound lanes when she struck another vehicle. The crash left the second vehicle on fire. The driver inside the car on fire was not able to escape.
Tragically, the 33-year-old man was pronounced dead on the scene. A passenger in the first vehicle was taken to the UofL Hospital with injuries that were believed to be non-life-threatening.
Witnesses said that they'd seen the first vehicle driving recklessly. The woman driving the first vehicle told authorities she has been drinking at a bar beforehand. She was charged with murder, DUI, and assault charges.
Support for Families After a Louisville DUI Accident
Under Kentucky law, the families who have lost a loved one in a tragic accident can seek support to help with all costs that arise. Families may file an accident claim against the auto insurance provider for an at-fault motorist.
A family that lost a loved one would file a wrongful death claim against the driver's car insurance company. This claim would seek assistance with funeral costs and ask for help in replacing the income the deceased can no longer provide close relatives in the years to come.
A DUI and Murder suspect will face criminal charges, but the family's wrongful death claim can move forward separately. A family can secure support through a civil claim even if a criminal trial hasn't begun.
Contact a Louisville Car Accident Lawyer
The families of accident victims often wonder if they need an attorney, and the answer is almost always yes. Agents for insurance companies have years of experience and are good at their jobs, which is to pay you as little as possible or nothing at all. You need someone just as experienced to help you level the field.
Contact a Louisville Car Accident Lawyer to schedule a free consultation for you and your family members. It's a chance to hear about the benefits available to you and how to best force an insurance company to do the right thing and provide fair support.