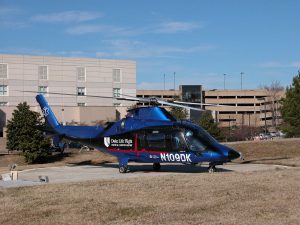 Collisions of any kind can have terrible consequences for drivers and passengers, but head-on impacts can carry the most risk for victims.
These front-end crashes can be devastating and the Kentucky State Police see the immediate dangers during their accident response every year. In 2018, only 3% of two-vehicle accidents in Kentucky were documented as involving head-on collisions, but those accidents also accounted for over a third of the fatal accidents for the year in the state.
The consequences of a mistake on the road by a driver can be severe for that driver and the innocent drivers and passengers in other cars.
Two Killed in Head-on Collision in Woodford County
A tragic collision in northern Woodford County Wednesday morning claimed the lives of two men. WTVQ-TV reported the accident happened around 7 a.m. on Leestown Road near the Franklin County line on February 3, 2021.
Versailles Police say the incident involved a Honda Accord and a Kia colliding head-on. The driver of the Honda from Franklin County was killed and a passenger in the Kia from Fayette County also lost his life. They were pronounced dead on the scene. The driver of the Kia was taken to the University of Kentucky Chandler Hospital with injuries.
Authorities continue to investigate the cause of the accident.
Support for Families After Woodford County Car Collisions
A tragic car accident can affect so many lives and leave those left behind with so many questions. Could an accident have been prevented? Can justice be found for a family that's lost a loved one?
Relatives experiencing this great loss can explore their legal options and hope to protect the family from the financial hardships that can arise after someone has been taken so suddenly. The family won't have the monetary support the victim's job provided to rely on anymore. This difficult time can also bring with it the arrival of hospital bills and funeral expenses that can threaten to put a family into bankruptcy.
Nothing can replace a loved one, but a wrongful death claim can help protect family members who relied on the victim's emotional and financial contributions. A spouse, child, or sometimes the parents of the victim can file this claim and ask the at-fault driver's insurance company to provide for losses that have targeted the family recently. The claim can also provide compensation for the hardships close family members will likely experience in the years to come.
Contact a Lexington Wrongful Death Lawyer
Our attorneys seek to protect victims and their families through these difficult periods. We offer honest advice and dedicated representation for families in Lexington and all surrounding counties.
Insurance companies should clearly lay out what's available to families after they've lost a loved one due to the mistake of another driver, but that's rarely the case. Insurance agents can be focused on saving their company money and fail to inform families of everything that's available to them after a tragic accident.
Contact a Lexington Wrongful Death Attorney you can trust to be on your side and fight to get your family fair compensation. Your initial case evaluation is free and comes at no obligation to you. If you do choose to allow our attorneys at Kaufman & Stigger, PLLC, to represent your family you won't have to pay us unless we win your case. Our firm only gets paid if we win a verdict or settlement on your behalf.