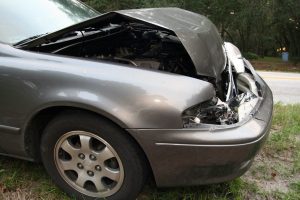 Wrong-way collisions, sadly, occur every year in Louisville and can lead to severe consequences for the drivers and passengers involved. When drivers proceed the wrong way down a street or highway it often results in a dangerous head-on collision.
The Kentucky State Police must respond to the aftermath of these hazardous mistakes each month. Across Kentucky in 2019 head-on collisions accounted for just 3% of all impacts involving two vehicles but resulted in an astounding 29% of fatal collisions for the year.
These crashes are hard to avoid because of their unpredictable nature. Cautious drivers can suddenly have a vehicle heading straight for them from an unexpected direction. The shock of that site can leave little time to steer clear. The results can be serious injuries for those involved as well as the tragic loss of life.
One Killed And Three Injured in Louisville Wrong-Way Accident
A driver traveling the wrong way down a southeast Louisville street lost his life and injured three others in a collision on Tuesday evening. WDRB-TV reports the accident happened around 7 p.m. near Valley Station on April 20, 2021.
Louisville Metro Police say the vehicle was traveling in the wrong direction in traffic near the intersection of Third Street Road and Olde English Court. The action caused a head-on collision with a passenger truck.
The driver of the wrong-way vehicle died at the scene. Three people in the truck were transported to the hospital. Their injuries are not believed to be life-threatening.
Old English Court was closed for several hours so that investigators could inspect the crash scene.
Support for the Victims of Wrong-Way Accidents in Louisville
Victims of wrong-way collisions often take a long time to recover physically and emotionally after such a traumatic event. The financial recovery can also take a while as hospital bills pile up and patients must miss out on paychecks while they are unable to perform their jobs.
Under such trying circumstances, victims are protected by California law and have certain rights including the option to file a claim for damages against the responsible driver's insurance provider. The claim would petition an insurance company and clearly list the damages victims have suffered in a collision.
These damages can include doctor and hospital bills now and any care expected in the months to come. A severe injury can require months of physical therapy and a flare-up of an injury could mean surgery becomes necessary. These future costs should all be the responsibility of an insurance agent and it's only fair that they cover every cost in full.
Contact an Auto Accident Lawyer Serving Louisville
After a serious accident leaves you or a loved one with an injury be sure to talk to a Louisville Car Accident Lawyer about your case. Your first consultation is free and can help you get a clear idea of all the options available to you as a victim. Insurance companies aren't required to tell you about all of the rights that protect your family, but an attorney working on your side will know every Kentucky law intended to make sure you get the support you need.
The attorneys at Kaufman &  Stigger, PLLC, have that knowledge and a combined 100 years of experience in helping clients get the compensation they'll need to make a full recovery. To discuss your case, contact Kaufman & Stigger, PLLC today, by clicking here.