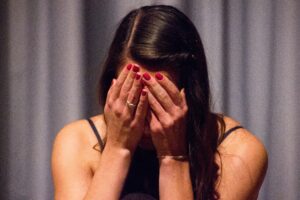 When a family member dies suddenly in an accident, the filing of a wrongful death lawsuit might not be at the forefront of the surviving family's collective thoughts. It only takes a short time though until they're face the economic realities of the loss. That's when they realize that regardless of their grief, they must act quickly. A family needs to continue to function, bills need to be paid and futures need to continue to be put in place.  Family members must take immediate and aggressive legal steps to preserve and protect any right that they have to compensation for their losses.
Kentucky's Wrongful Death Statute
Every state has its own wrongful death statute. Kentucky's is found at KRS 411.130. In pertinent part, it states as follows: "Whenever the death of a person results from an injury inflicted by the negligence or wrongful act of another, damages may be recovered for the death from the person who caused it or whose agent or servant caused it."
Types of Accidents that Might Lead to a Wrongful Death
A wide variety of acts or failures to act can cause an accident that results in a wrongful death. Here are some examples of just a few of them.
These are the largest cause of wrongful deaths in Kentucky. Drivers might face distractions, drowsy, under the influence of alcohol, drugs or a combination of the two. In any such case, a person can file a wrongful death suit.
Commercial vehicles can be massive and be more than 60 feet long and weigh up to 80,000 pounds. Because of their size and weight, an impact with a small 2,500 passenger car can be devastating.
Motorcyclists are vulnerable to severe injuries or deaths in the event of a collision with another vehicle. Many drivers who caused motorcycle crashes report that they either didn't see the motorcycle on the roadway, or didn't see it until it was too late.
Both cycling and walking are two activities that both children and adults participate in. They're also likely to be in areas with dense populations with heavier traffic. Like motorcycles, bicyclists and pedestrians are more difficult to see, or motorists don't see them until it's too late.
Construction sites are some of the most dangerous work sites in the United States. The top four fatal accidents recorded by the U.S. Occupational Safety and Health Administration are known as the Fatal Four. Those are falls from heights, objects striking you, being caught in an unprotected trench or excavation or electrocution.
Recent studies from Johns Hopkins Medical in Baltimore suggest that medical errors might be the third leading cause of death in the United States behind heart attacks and cancer.
Premises Liability
Owners and occupiers of property in Kentucky have a duty to maintain their property in a reasonably safe condition to prevent injury to other people who come onto that property. Sometimes, victims die due to breaches of this duty. Premises liability might include prevention of slip-and-falls, trip-and-falls, falling merchandise in a store, fire safety in hotels, criminal attacks on hotel guests or even stampedes of people at events.
Who Can File a Wrongful Death Case in Kentucky?
Only the personal representative of a decedent's estate can bring a wrongful death lawsuit in Kentucky. That individual would be what some people might call the executor or administrator of the estate. If he decedent left a will, it should name the personal representative. If he or she didn't die with a will, the court will name a personal representative. A judge typically appoints a surviving spouse, adult child of the decedent, or parent.
The Burden of Proof in a Kentucky Wrongful Death Case
Regardless of the fact that a wrongful death case might spin off of a criminal act, wrongful death cases are heard in Kentucky's civil courts. That's because the Commonwealth's criminal courts don't have the authority to award damages. There's also a difference in the burden of proof in a criminal case and a civil case. In a criminal case, a defendant faces jail or imprisonment, so the burden of proof is beyond a reasonable doubt. Since a guilty verdict in a civil wrongful death case for damages isn't punishable by ail or prison time, a lower burden of proof by a preponderance of the evidence is sufficient. What that means is that the claimant's version of events is more likely true than not true.
What Damages Can You Recover in a Kentucky Wrongful Death Case?
Kentucky's wrongful death statute enumerates the possible damages in a wrongful death case in the commonwealth. Although there are limits, they still might be substantial on any individual case. The following damages are recoverable:
Funeral and burial expenses.
The decedent's lost earnings.
Personal injury damages from before death. These would include medical bills and pain and suffering.
The deprivation of the benefit of the relationship between a parent and a child.
The Statute of Limitations
The deadline for filing a wrongful death case in Kentucky is a mere one year from the date of the decedent's death. In the event that a personal administrator hasn't been appointed, another year is allowed for that purpose. Although that extension of the rule operates to give families a bit more time, exercise due diligence in retaining us to represent you and your family. Time is of the essence.
Contact a Kentucky Wrongful Death Lawyer
If you recently lost a loved one in Kentucky because of the carelessness and negligence of somebody else, we understand the enormity your grief and sorrow. Kentucky's legislature has purposefully set short time limits on these types of cases though, so you must act quickly. Don't speak with an opposing insurance company under any circumstances. It will only try to take advantage of you and your position. Rather than doing that, contact us here at Kaufman & Stigger, PLLC for a confidential and free consultation and case evaluation. You can tell us what happened, how it happened and how your family member's passing has affected you. Upon retaining us, we can begin the process. You'll have a court-appointed representative to file your wrongful death lawsuit. Our focus will be on your family's future while all of you heal.