If you or a loved one has been injured in a motorcycle accident, contact us right away for a free consultation. Kaufman & Stigger, PLLC can help guide you through the healing process. We have a long history of representing motorcycle accident victims throughout Kentucky and Indiana as documented on the motorcycle section of our verdicts and settlements page.  An average motorcycle is 400 pounds, an average car is 4,000 pounds and a fully-loaded truck is 80,000 pounds.  These accidents are often devastating and we know the state laws in place to obtain the maximum compensation allowed by law.  Critical evidence can be lost if you wait, so do call or live chat to speak with one of our lawyers about your injury accident.

Motorcycle accidents and injuries in Lexington
Other than a helmet, Lexington's motorcyclists have little to protect themselves during a motorcycle accident. All too often, someone's inattention or negligence can result in unnecessary injuries. Sometimes we hear that drivers did not see the motorcycle coming and pulled out into the path of the bike or took a left hand turn in front of the rider. Regardless of how the accident occurred, about 80% of crashes result in injuries or fatalities.
While no two motorcycle accidents are the same, some of the injuries we see the most often include road rash, head injuries and traumatic brain injuries and bone fractures. As seen on our settlements page, a few of the injuries our clients have been compensated for include cracked sternum, fractured ribs, leg injuries, facial fractures, closed head injuries, pelvis injuries, neck injuries, hand injuries, femur fractures, broken ankles, fractured spleens and nerve damage.
"Damages" Covered in Motorcycle Accident Injury Claims
Compensatory damages are designed to compensate you for the losses you have suffered.
Injuries from motorcycle crashes often result in not only hospital bills, lost wages, property damage and initial out of pocket expenses, but years of future medical expenses and rehabilitation. Other compensatory damages include general damages such as pain and suffering, mental anguish, emotional distress, and loss of consortium.
In some cases, punitive damages are available as well. As your attorney, we will examine every way possible to obtain the maximum amount of compensation available for your injury claim.

Do I really need a lawyer?
The call is free and there is nothing to lose. In many cases, crash victims will be able to recover significantly more compensation for their injuries with the assistance of a seasoned motorcycle accident lawyer. If there are minor scrapes and bruises or you are better off handling your own claim we will simply offer you free advice to assist you.
Unfortunately, most insurers want to pay out as little as possible after any accident and may even try to blame you for your injuries.
What if I was speeding or partially at fault?
Sometimes when a driver is playing with their phone, fiddling with their radio or simply not looking twice they pull into the path of a motorcycle. At that point, the motorcyclist may have no time to maneuver around the vehicle and they're forced to lay it down or hit the side of the vehicle. In some cases, they were going a few miles per hour over the speed limit. If this happened, don't let an insurance company blame you for the crash.
Kentucky is a pure comparative negligence state. If you were partially at fault for a motorcycle accident that caused you injuries, that does not bar you from recovering damages
Pure comparative negligence means that damages are allocated among negligent parties based on each party's proportionate share of fault. Proving "how" negligent the other party was is vital to your claim.
Don't assume you were partially at fault, either. If you were indeed partially at fault, the amount of damages you can recover are reduced based on the percentage of fault allocated to you in a court of law. However, even if it is determined that you were 10%, 20%, or even 99% at fault for the accident, you still have the legal right to recover for the losses you have suffered, even though the amount will be reduced accordingly.
Contact a Lexington KY Motorcycle Accident Lawyer Today
After any accident, insurers may attempt to delay or deny your claim. This includes the at fault part's insurance company or even your own insurance company. If they do make you an offer, they may try to lowball you. Don't let this happen to you. We've helped motorcyclists who ride Yamaha, Kawasaki and Harley Davidson motorcycles and everything in between. If you or a loved one has been injured, contact us for a free consultation by email or by calling (800) 937-8443.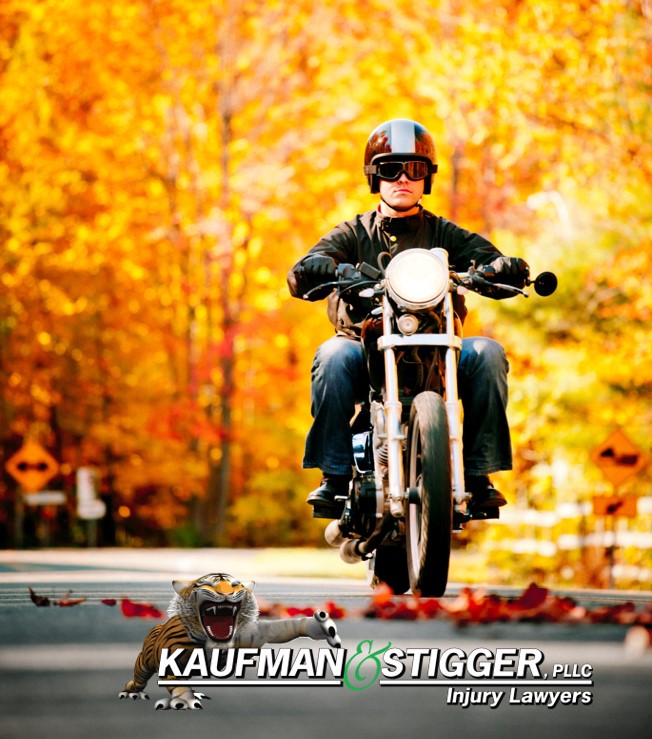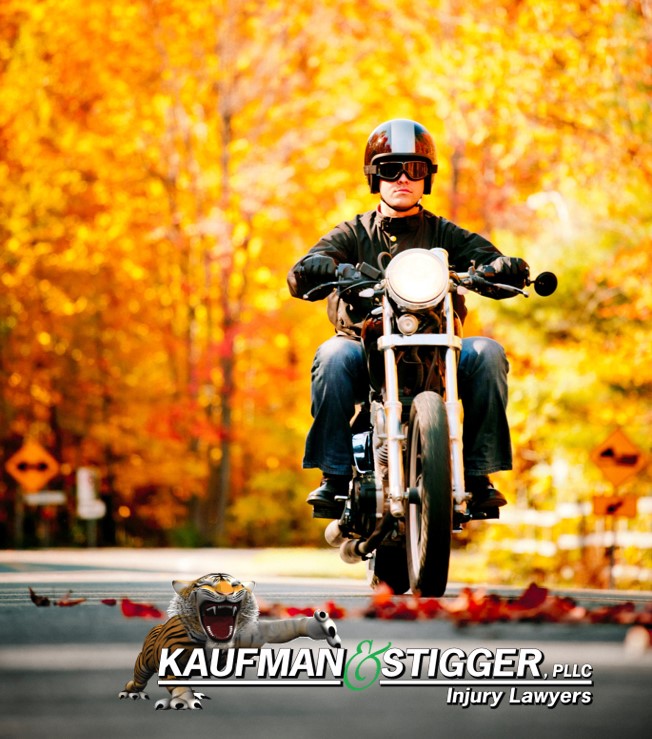 Related: