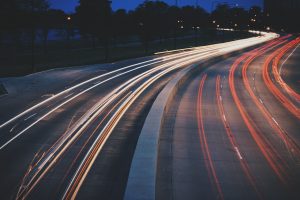 Getting into a traffic accident can be frightening and dangerous enough, but a hit-and-run driver can make the entire experience even worse.
Drivers and passengers in accidents can suffer serious injuries and without knowing the identity of the driver who hit them, they can face the consequences alone. Fortunately, victims can often seek insurance compensation even if the at-fault driver escapes responsibility.
Multiple Hit-And-Run Drivers Involved in Lexington Accident
Three vehicles collided in the early morning hours of Wednesday in eastern Lexington. WKYT-TV reports the accident occurred around 1 a.m. at the intersection of New Circle Road and Eastland Parkway on November 10, 2021.
Lexington Police say three drivers somehow struck each other. All three drivers then fled the scene. One of the drivers got into another car and that car then struck a good Samaritan who had stopped to help. The victim was taken to the hospital with injuries.
Police are questioning three drivers involved in the crash and they continue to investigate the circumstances surrounding the incident.
Earning Support for Lexington Hit-And-Run Victims
People can suffer severe injuries in accidents even when they weren't part of the initial collision. Witnesses with good intentions may end up hurt on the scene of the collision. Getting support as they attempt to recover from their injuries can be complicated when the accident involves a hit-and-run driver who fled the area to escape liability.
If the driver at-fault is located, a claim for damages can be filed against the guilty party's auto insurance provider. This claim can be utilized to secure money for every hospital and emergency response bill the victim receives. The victims lost hours and pay at work should also be compensated.
When a hit-and-run driver isn't identified and escapes, victims also have the option of calling upon their own car insurance coverage. A claim could be filed against the victim's uninsured motorist coverage and compensation could be expected.
Contact a Lexington Car Accident Attorney
No matter what insurance company victims are forced to call upon for help, a personal injury lawyer can be extremely beneficial. Insurance companies, even your own, will fight you over the amount of compensation you should receive. Their corporate model seeks to limit your recovery even when you weren't to blame in your accident.
Allow a Lexington Car Accident Attorney to secure evidence and testimony to build a strong case that an insurance company will have a difficult time challenging. The attorneys at Kaufman &  Stigger, PLLC, have an extensive background in protecting the rights of accident victims in Kentucky and earning them the compensation they need in recovery. To discuss your case in a free case evaluation session contact Kaufman & Stigger, PLLC today.