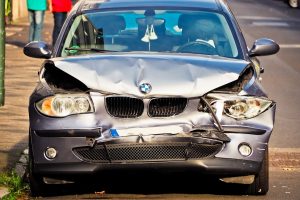 Busy two-lane roads through the more rural sections of Lexington can provide more danger than expected, especially during the more busy hours of the afternoon. One vehicle can pull out in front of another and cause a dangerous collision. Vehicles can also end up out of their lanes to push into other motorists' lanes.
These careless mistakes injure drivers and passengers each week in Lexington and in the worst incidents, lives can be put in jeopardy. Every driver should remember to pay full attention to the road at all times, especially as the light fades late in the day.
Two-Vehicle Collision Injures Two in Lexington
A vehicle impact in northeast Lexington injured two people late Monday afternoon. LEX 18-TV reports the accident occurred at the intersection of Russell Cave Road and Sahalee Drive on December 20, 2021.
The Lexington Police Department responded to the accident around 5:30 p.m. Investigators say a mini-van and a passenger car were involved in the collision.
Two people in the mini-van were said to have been hurt. Their injuries were not considered life-threatening. A collision reconstruction unit was brought to the scene to help determine the cause of the crash.
Finding Help for Accident Victims in Lexington
Accident victims hurt by another motorist's mistake should never have to face the costs of their recovery alone. Hospital bills and unpaid monthly bills can pile up as patients miss time at work while in injury rehabilitation.
The at-fault driver's car insurance provider should be fully responsible for this period of recovery in a victim's life. And if medical care and physical therapy are expected to be necessary for the future, those expenses should be covered as well.
Victims can improve their chances of receiving proper compensation by filing a claim for damages with the help of a personal injury attorney. A personal injury attorney alerts clients when insurance companies are attempting to pay them less than what is fair for their recovery and fights for more.
Contact a Local Attorney Serving Lexington Victims
Allow a Lexington Car Accident Attorney to secure evidence and testimony to build a strong case that an insurance company will have a difficult time challenging.
The attorneys at Kaufman &  Stigger, PLLC, have an extensive background in protecting the rights of accident victims in Kentucky and earning them the compensation they need in recovery. To discuss your case in a free case evaluation session contact Kaufman & Stigger, PLLC today.