When you're involved in a bicycle accident in Louisville, certain things have to happen according to Kentucky law. First and foremost, the driver that hit you has to stop and check for any injuries and stay at the scene until authorities arrive. However–especially after bicycle accidents–this doesn't always happen. At that point, it makes a tough situation even worse.
A man on a bicycle was killed late Saturday night, September 22, 2023 near the 4300 block of Outer Loop in Louisville after he was struck by two separate vehicles, according to a story from WAVE. Louisville Metro Police Department (LMPD) responded to the call of the accident around 11:30 p.m. Investigators say the man was riding his bicycle eastbound on Outer Loop when a car struck him from behind. As that driver fled the scene, the man tried to get up when he was struck by another vehicle. The driver of the second vehicle stayed at the scene until LMPD arrived, but the man on the bicycle was pronounced dead.
LMPD is still investigating the incident, and is asking anyone with information on the first vehicle that struck the man to contact their anonymous tip line.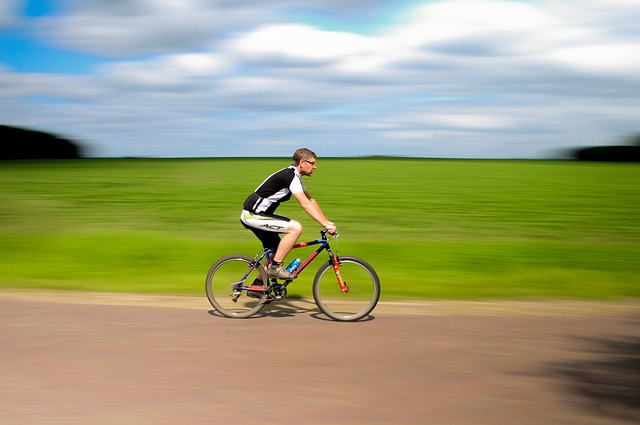 What Should You Do After a Hit-and-Run Bicycle Accident in Louisville?
Nobody rides a bicycle in Louisville–or anywhere else in Kentucky–expecting to be in an accident. Worse yet, if you are in an accident with a driver and they flee the scene, it certainly makes your potential path to recovery much more difficult. Without any identifying information, you can't fully pursue your legal option of filing a claim against the at-fault party's insurance company.
Fortunately, if you're involved in a hit-and-run bicycle accident in Louisville, you still have options. However, it's extremely important to take the following measures after an accident:
Get to safety – After the accident, make sure you're in a safe place. This means moving off to the side of the road with your bike, or somewhere away from traffic.
Check for injuries – Once you're out of harm's way, check yourself and anyone else involved for injuries. If there are injuries, call for an ambulance to get medical help.
Call the police – It's important to call the police, especially if there are injuries or damage to your bike. They need to come, investigate the accident, and make a report. Tell them that the other driver left the scene.
Remember the other car – Try to remember details about the other car and driver. Note things like the color, make, and model of their car. If you can, take a picture of their license plate – that can be really helpful.
Collect evidence – Take lots of pictures and videos of the accident site. You can also ask any witnesses for their contact information or if they have pictures or videos. This will help your lawyer understand what happened better.
The last step is one of the most important. Once you're safe and have gotten medical attention, reach out to our experienced Louisville bicycle accident lawyers for help. They know how to handle situations like this and can guide you on dealing with insurance companies. They'll help you get the financial support you deserve.
Contact Kaufman & Stigger, PLLC Today
Hit and run bike accidents can be really disheartening. They're different from other accidents because not only do you have to cope with your injuries and damage to your bike or other property, but you also have to go through the often painful process of trying to find the person who caused it. Sometimes, you might never even find them. But that doesn't mean they can escape the consequences of their illegal actions.
Our team of experienced Louisville bicycle accident lawyers at Kaufman & Stigger, PLLC knows how to deal with these kinds of cases. We can help track down the responsible driver, work with the insurance companies, or assist you in making a claim on your insurance. We're here to make sure you get the help you need to recover from your injuries.
If you want to know more about how we can help you, contact us today for a free consultation.