No parent sends their child to school and expects injuries to happen. Unfortunately, though, a child is just as likely to get injured at school–or even on their way to school–as they are at home.
An early morning accident with a Jefferson County Public Schools (JCPS) bus in the Highview neighborhood of Louisville left a child in critical condition, according to a story from WAVE. Louisville Metro Police Department (LMPD) responded to a call of an accident at Fegenbush Lane and Hollow Creek Road around 8:00 a.m. on Monday, October 23, 2023.
According to investigators, the child was struck by the JCPS bus while trying to cross the street with his father and sibling, who were unhurt. The child that was hit was taken to Norton Children's Hospital with serious injuries and is currently in critical condition. LMPD's Traffic Unit said the bus driver stayed on the scene and cooperated with investigators. It's believed that the child potentially darted out in front of the bus because the Traffic Guard that is normally posted at that intersection is out on bereavement leave.
A JCPS spokesperson said the child who was injured is a second grader at Luhr Elementary School.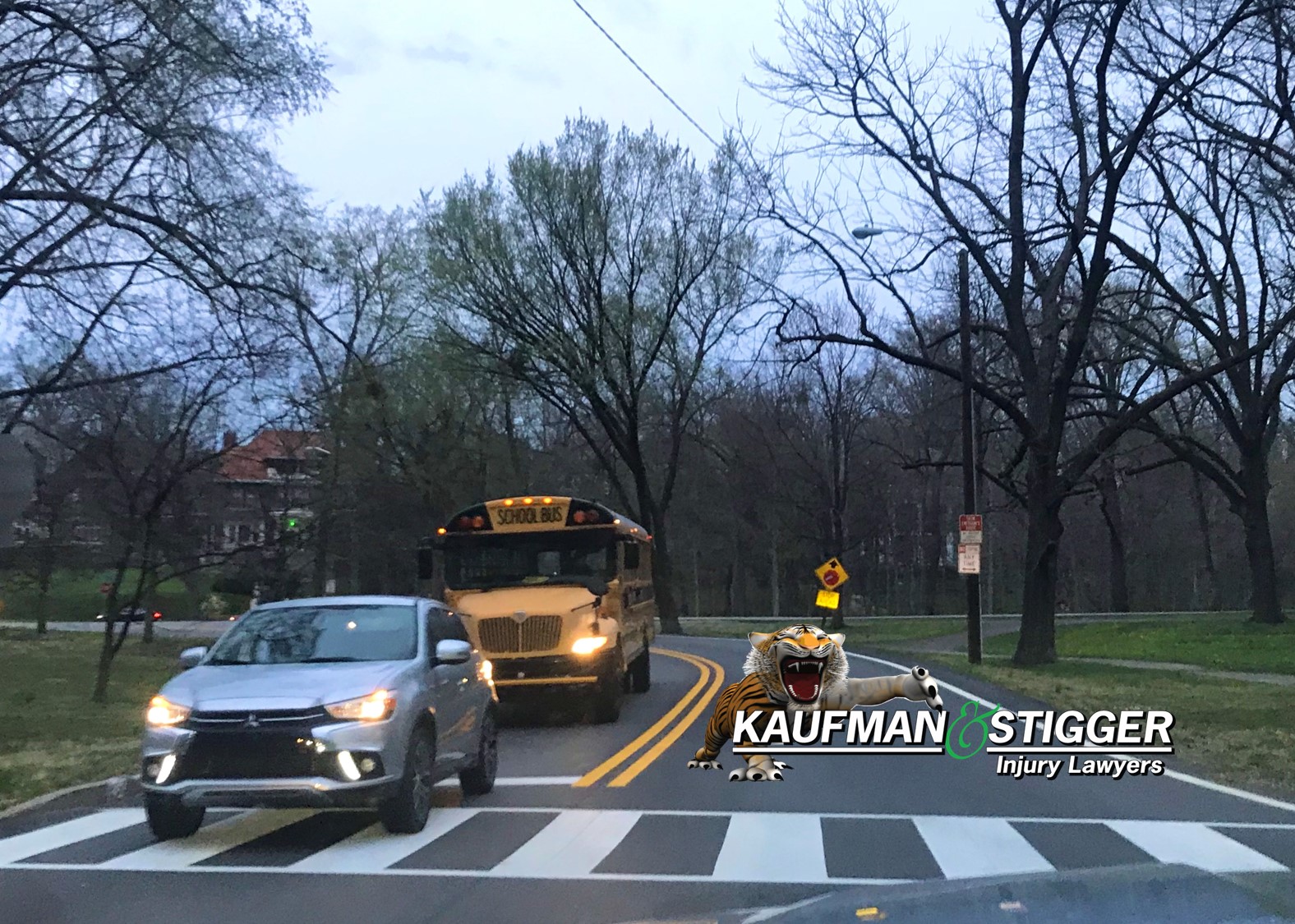 What Should You Do If Your Child is Injured With a School Bus in Louisville?
If your child is injured in a Louisville school bus accident, the aftermath is extremely important to their health, safety, and your legal rights. Most of the time, the bus will probably be operated by JCPS, meaning that it is responsible for your child's injuries and other damages. That said, it's also important to know what to do:
Ensure medical care – First and foremost, make sure your child receives the necessary medical attention, even if the injuries seem minor. This is crucial to rule out any hidden or more serious issues.
Document their treatment – Keep records of your child's medical treatment, including diagnoses and any ongoing care.
Gather evidence – Collect evidence related to the accident, such as photographs of the accident scene, police reports, and witness statements. This evidence may be valuable if you decide to pursue a claim.
Remember, the safety and well-being of your child should be the top priority, and seeking appropriate medical care is crucial after a school bus accident. From there, once that's taken care of, reach out to our team of Louisville bus accident lawyers at Kaufman & Stigger, PLLC. We can help explain your legal options and help you figure out your next steps legally.
Contact Our Louisville School Bus Accident Lawyers for a Free Consultation
Ensuring the safety of children is a top priority for teachers, bus drivers, and school officials. However, when negligence occurs, your child may suffer the consequences. At Kaufman & Stigger, PLLC our Louisville lawyers understand the devastating impact of such accidents on children and are dedicated to helping your family obtain the compensation needed for recovery.
This compensation is usually comprised of things like:
Medical expenses
Pain and suffering
Lost educational opportunities
Future medical costs
Loss of quality of life
Emotional distress
Property damage
In certain cases, punitive damages
Contact us today for a free initial consultation. We're here to help you and your child through this challenging situation.