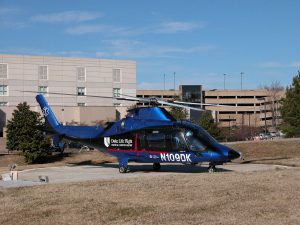 Intersections governed by two-way stop signs can be extremely dangerous for motorists in rural Shelby County. Safe drivers are forced to trust that other motorists approaching intersections will obey stop signs. When they don't, careless drivers can pull out in front of vehicles that aren't required to stop. A full-speed impact can result.
These and other mistakes around intersections can cause impacts that leave victims facing serious injuries such as broken bones and head trauma. In the worst outcomes, victims can also have their lives threatened.
Up to Nine People Hurt in Shelby County Weekend Traffic Accident
Multiple people were hurt in a three-vehicle collision in eastern Shelby County Saturday afternoon. WAVE-TV reports the accident occurred around 1:45 p.m. at the intersection of Elmburg Road and Benson Pike, east of Shelbyville on April 16, 2022.
The Shelby County Sheriff's Office says the accident involved three vehicles. Officials say that anywhere between seven and nine people were injured. Many of the victims were rushed to Frankfort Regional and UofL Health Shelbyville. One victim had to be flown to UK Healthcare in Lexington.
The intersection was closed to traffic for four hours as the Kentucky State Police examined the circumstances surrounding the accident.
Finding Support for Victims in Shelby County Intersection Accidents
Accident victims facing enormous hospital bills and losing paychecks at work are encouraged to seek reimbursement for these losses through an injury insurance claim. Victims or their family members may file a claim for damages against the auto insurance provider for an at-fault motorist.
This claim requests full coverage for medical costs and the lost income a victim may endure during the healing process. It also seeks compensation for the physical pain and emotional trauma victims often experience.
This is an important task for any injury victim to take action on. Victims can end up needing a few nights in the hospital covered but may also require additional support down the road with an injury relapse or extended rehabilitation.
A permanent disability can require support over a lifetime. Letting a personal injury lawyer represent your case can ensure you get everything you need in an insurance settlement. Legal representation protects you from being left to pay for some of your own recovery out-of-pocket.
Contact a Shelby County Car Accident Lawyer
Accident victims often wonder if they need an attorney, and the answer is almost always yes. Adjusters for insurance companies are good at their jobs, which is to pay you as little as possible or nothing at all. You need someone just as experienced to help you earn everything you need to fully recover.
Talk to a Shelbyville Car Accident Lawyer you can trust to be on your side and fight for your fair compensation. To discuss your case in a free consultation with a real Kentucky lawyer, contact Kaufman & Stigger, PLLC today, by clicking here. If you decide we can help you secure the maximum compensation available, you won't need any money upfront. Our attorneys don't get paid unless we win your case.