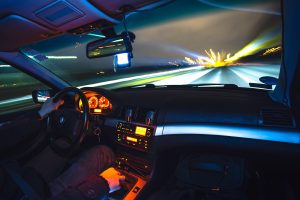 Pedestrians in Louisville often have difficulty finding safe passage across the busiest city roadways. They are often asked to cross up to seven or eight lanes of traffic in front of speeding vehicles. They can also be asked to travel a half mile or more to find an intersection with a crosswalk.
This doesn't account for the dangerous drivers anyone on foot must place their trust in. Drivers are required to monitor for pedestrians no matter where they are crossing, especially overnight, and slow down to prevent an accident. When they don't, they can be held accountable for the devastating consequences of a pedestrian collision.
Pedestrian Struck Twice on Dixie Highway in Louisville
A pedestrian tragically lost his life after getting hit by two vehicles on Dixie Highway this weekend in southwest Louisville. WAVE-TV reports the accident occurred on Saturday morning around 5:30 a.m. near the intersection of Upper Hunters Trace on June 4, 2022.
Louisville Metro Police say that the male victim was crossing Dixie Highway from east to west when he was hit by two cars traveling north. The man was taken to the University of Louisville Hospital where he later died.
The drivers involved were not identified. If you have any information about the drivers or vehicles involved, you are asked to call the LMPD.
Finding Support for Families After a Louisville Pedestrian Accident
Relatives left to cope with life without a cherished family member should have time to grieve, free from the financial burdens an accident can leave behind. Families can endure the extreme costs of ambulance fees and burial expenses in just days after a tragedy. The loss of the income the victim provided the family should also be replaced by at-fault drivers.
A wrongful death claim can request financial support from an at-fault driver's insurance company. In cases where drivers left the scene and weren't identified, families may not be able to seek damages from them until they are identified.
If the driver isn't located, a family may still be able to file a claim against the victim's own car insurance policy under his or her uninsured/underinsured motorist coverage. If the deceased didn't have car insurance, he or she may have been covered on another family member's policy.
Contact a Louisville Pedestrian Accident Lawyer
Families who have been the victims of a pedestrian accident will have many questions on how they may seek justice for their lost loved ones. They will also wonder how to protect those left behind from the consequences of someone else's mistake. A local attorney can work with the family to answer these questions and make sure they are financially protected in the years to come.
Talk to a Louisville Pedestrian Accident Attorney you can trust to be on your side and fight for your family's fair compensation. The attorneys at Kaufman &  Stigger, PLLC, have that knowledge and a combined 100 years of experience in helping clients get the compensation the family needs to avoid financial hardship.