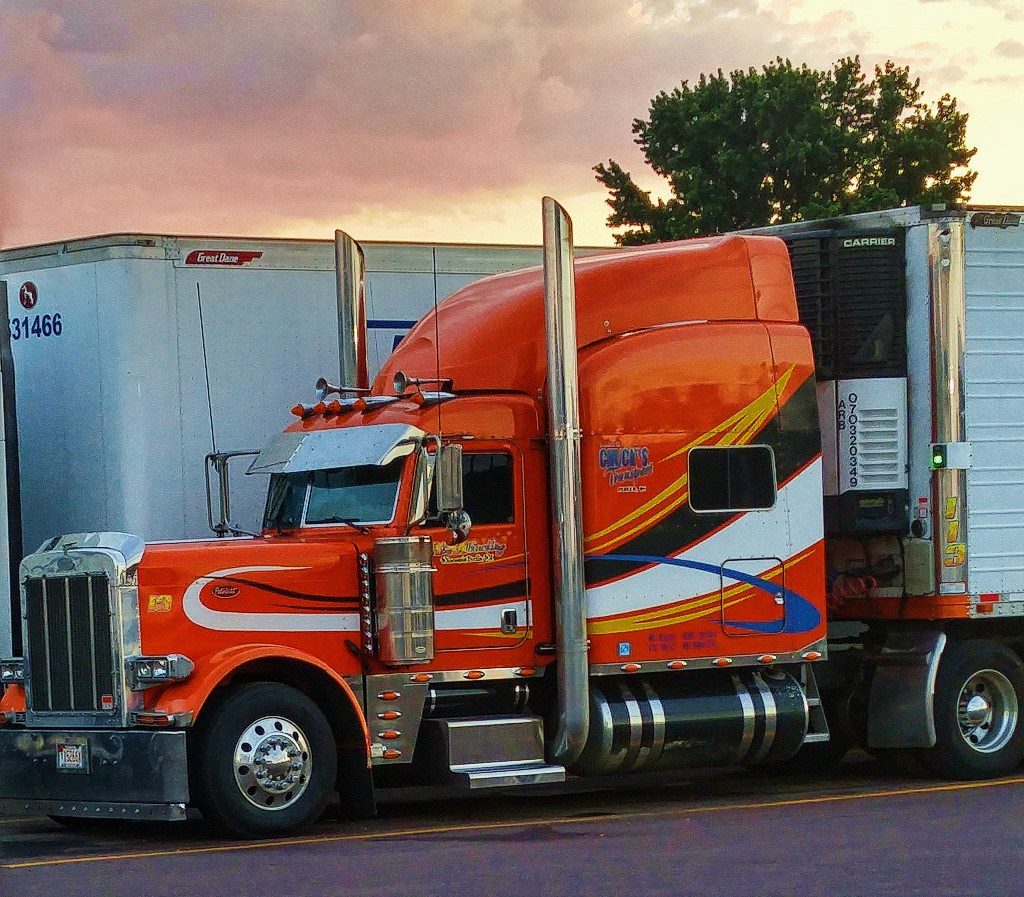 If you spend any amount of time on the road in Louisville, chances are you're aware of the dangers of semi-truck accidents. These vehicles, being much larger and heavier than normal cars and trucks, pose a huge threat to other drivers out on the road. Among the biggest threats is the increased severity of accidents that can often be fatal.
One Killed in Semi-Truck Accident on Bluegrass Parkway Outside of Louisville
A person was killed in an accident with a semi-truck near the Boston/New Haven exit of the Bluegrass Parkway in Nelson County outside of Louisville, according to a report by WAVE. Kentucky State Police (KSP) responded to the accident, which occurred in the morning hours of Tuesday, March 28, 2023. Much of the area was shut down by investigators that responded to the crash scene, causing delays along that section of the Parkway for morning commuters.
KSP is still investigating the cause of the crash.
How Dangerous Are Louisville Semi-Truck Accidents?
While every vehicle accident carries some element of danger, semi-truck accidents are frequently among the most dangerous type of accidents drivers can be involved in. There are a variety of reasons for this, from the sheer size difference of semi-trucks to the fact that they often carry hazardous cargo.  In fact, according to KSP data, semi-trucks accounted for the following in 2021:
5% of traffic collisions
10% of all fatal vehicle collisions
Such data underlies the dangers of sharing the road with these vehicles, but a closer look shows why these vehicles are so dangerous in the event of an accident:
Fatalities – Due to the size and weight of semi-trucks, accidents involving them are more likely to result in fatalities than accidents involving smaller vehicles. Accidents like the one above demonstrate this point.
Serious injuries – Even when semi-truck accidents do not result in fatalities, they can cause serious injuries to those involved. These injuries can include broken bones, spinal cord injuries, traumatic brain injuries, and more.
Property damage – Semi-trucks can also cause significant property damage in the event of an accident. This can include damage to other vehicles, buildings, and other structures.
Traffic delays – Semi-truck accidents can also cause significant traffic delays, as roads may need to be closed or partially closed to allow for the removal of the truck and any debris from the accident.
Environmental damage – In addition to the dangers to human life and property, semi-truck accidents can also cause environmental damage. This can include spills of hazardous materials or other pollutants, which can harm local Kentucky ecosystems and wildlife.
In looking at these factors, it's no surprise that accidents with these vehicles often result in serious injuries and even fatalities. If this has happened to you or a loved one, it's important to take action to recover from the damage.
Kaufman & Stigger Can Help Semi-Truck Accident Victims in Louisville
When you've been injured in an accident involving a semi-truck, you can count on the experienced Louisville truck accident lawyers at Kaufman & Stigger, PLLC to be by your side. By working with our team, we can help you figure out who was liable for the accident and how you can pursue available benefits and support under Kentucky law.  Whether it be medical bills or expenses related to the death of your loved one, we can make sure your claim is handled with skill and compassion.
If you or a loved one has been injured or suffered a fatal accident with a semi-truck, contact us today for a free, no-obligation consultation to learn more about how we can help.