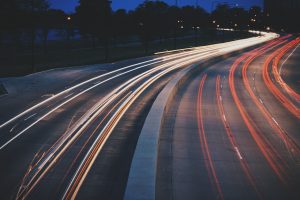 Pedestrians moving across Louisville can find it very challenging to get anywhere without having to cross multiple lanes in front of the rush of traffic. Crosswalks can be in place, but they often ask people on foot to cross six or more lanes in just a few dozen seconds.
The path can be dangerous and is only made more hazardous by careless drivers who should be paying more attention to what's in front of them. A driver can approach a poorly lit intersection and be required to stay alert for the presence of any pedestrians. Instead of taking extra care, that driver may be looking at a cellphone or a radio dial. The eyes are drawn away for only moments but the consequences can be devastating to a pedestrian.
Woman Struck and Killed in Louisville Hit-And-Run Accident
A woman tragically lost her life while trying to cross the street in southern Louisville early Saturday morning. WLKY-TV reports the hit-and-run accident occurred along Preston Highway at Antle Drive on August 14, 2021.
Louisville Metro Police say the collision was reported around 2:45 a.m. when there was a call about someone in the roadway. When officers responded they found a woman who had been struck by a car. She was pronounced dead on the scene.
Investigators say the victim was crossing the street in a crosswalk while pushing a grocery cart. LMPD investigators say the driver responsible did not remain on the scene to help the woman. They have not released a description of the driver or vehicle involved.  They ask that anyone with information about what happened to please call the police department.
Finding Help for Families After a Louisville Pedestrian Accident
After a tragic pedestrian collision, family members will be devastated and also be wondering how to find justice after such a terrible mistake. That desire to see that a guilty party is held responsible and that family members don't face undue hardships while they grieve gets even more difficult when a hit-and-run driver is involved.
After a hit-and-run driver is located and charged, a wrongful death lawsuit can be filed by the family against the insurance company for the guilty party. This civil suit can move forward separately from any criminal trial the suspect may be facing.
A wrongful death lawsuit can help a family pay for expensive funeral and burial bills. It can also provide the means to pay emergency response and ambulance fees that will come due.
If a hit-and-run driver is never caught, close relatives may have to petition the victim's insurance company for help. This would come from the insurance policy's uninsured motorist coverage. If the victim didn't have auto insurance coverage, they might have been covered by a family member's policy.
Contact a Wrongful Death Attorney Serving Louisville
As a family going through a pedestrian tragedy and the loss of a loved one, you may have to face off against several insurance companies to earn what's fair to protect your family. Insurance companies have a list of tactics they use on families to try to limit the support they have to provide. Don't let them get away with these bad faith practices.
If the mistake of a careless driver has claimed the life of your loved one contact Kaufman & Stigger, PLLC, today for a free and confidential consultation. Our attorneys allow close relatives to take the time they need to grieve, while we work to secure the support needed to prevent family members from struggling financially now and in the future.