No matter what your age or experience level is, there's always the chance that you'll suffer an accident on a bicycle. As a bicycle rider, you can take necessary safety measures to protect yourself from an accident, but you can't always account for the actions of those driving larger vehicles. Worse yet, sometimes drivers will leave the scene before giving you their information, making things even more difficult.
A 61-year-old man died from his injuries on Monday, September 4, 2023 after his bicycle was struck by an SUV on Friday, September 1. According to the story from WAVE, the man was riding his bike on Old Brownsboro Hills Road around 4:15 p.m. Friday when he was struck by the driver in the SUV, who failed to stop and then fled the scene.
The man was taken to a local hospital with severe injuries, which he eventually passed away from on Monday. Louisville Metro Police Department (LMPD) responded to the initial accident, and were given a description of the SUV from nearby witnesses. Police believed the driver lived in the area, and were able to make contact with the suspect on Saturday, September 2. No arrests were made, but the investigation into the accident is still ongoing.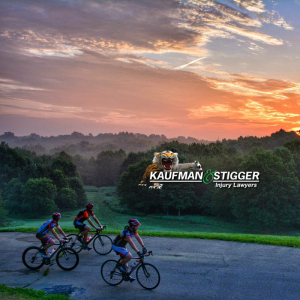 Why Do Hit and Run Bicycle Accidents Happen in Louisville?
No matter the specifics of a hit and run accident, the resulting injuries and damage can significantly impact the victim's life, both immediately and in the long run. Unfortunately, these injuries and damages are often more severe when the victim is on a bicycle.
Every accident is unique, but hit and run accidents typically occur due to factors related to the driver's history or state of mind at the time of the accident. Some common underlying reasons for hit and run accidents happen because drivers:
Are scared of getting in trouble.
Don't have car insurance.
Are under the influence of alcohol or drugs.
Are too nervous and make a quick, bad choice.
Don't have a valid driver's license.
Are avoiding arrest for other reasons.
Might not realize they caused an accident.
Are driving a stolen vehicle.
Are driving a vehicle that isn't properly registered.
Don't want to share their information.
Regardless of why a driver decides to leave the accident scene, such an action is against the law in Louisville and other areas of Kentucky. This not only carries legal consequences but also means they remain responsible for any injuries or damages you suffer. While locating the driver is the simplest way to initiate a claim, that's not always possible in a hit and run accident. Still, if you can't locate the driver, our team of experienced Louisville bicycle accident lawyers can walk you through your remaining legal options.
Our Experienced Louisville Bicycle Accident Lawyers Can Help You
No matter what the circumstances are of your hit and run bicycle accident, the experienced team at Kaufman and Stigger, PLLC can help you. We have years of experience and knowledge regarding bicycle accidents, and can help you get the necessary legal and financial support you need to recover from your injuries.
Whether it's locating the responsible driver, dealing with insurance companies, or assisting with your own claim, we're here to support your recovery. With our help, you can potentially recover medical expenses, lost wages, property damages, and other key support in a claim.
To learn more about how we can help, contact us today for a free consultation.