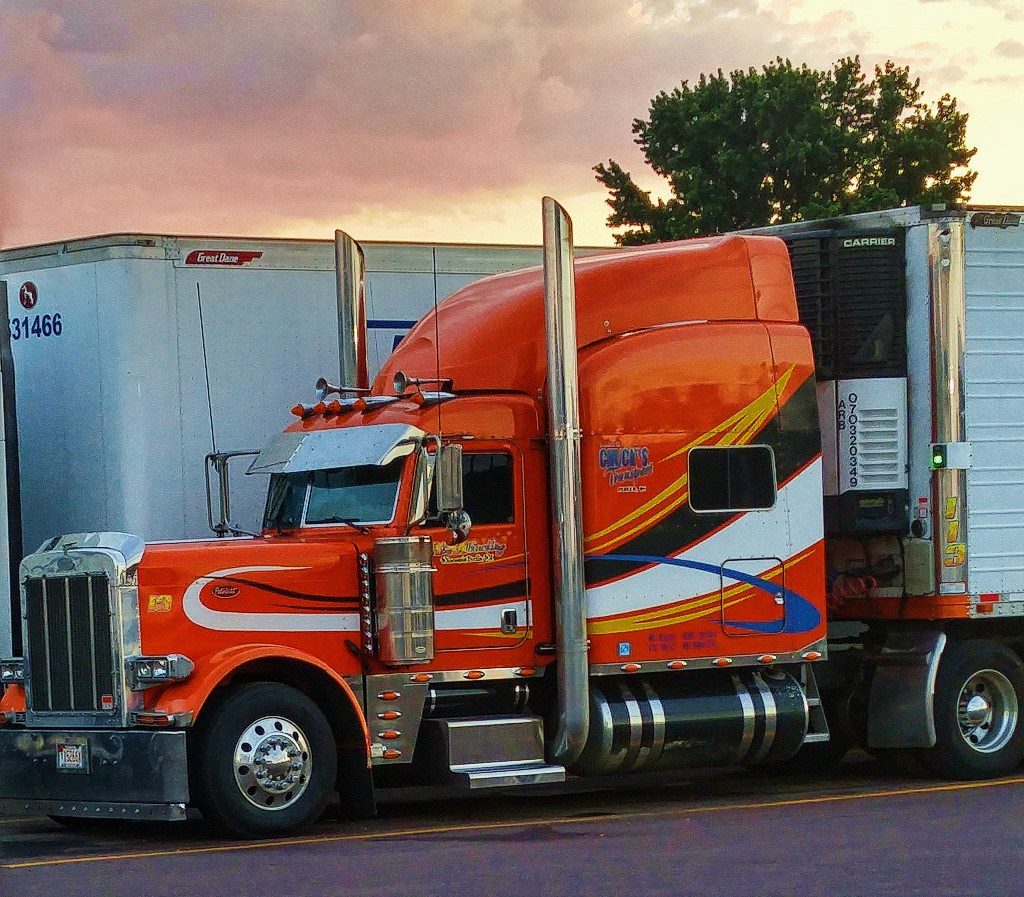 They are driven by drivers with specialized licenses, who are required to get specific amounts of rest in order to drive them. They are massive, and when they are involved in an accident, the results are often devastating. They are commercial vehicles transporting what may be hazardous or non-hazardous materials around our country. But who is responsible if they are involved in an accident?

What Makes Commercial Vehicles So Dangerous?
In many cases, the sheer size and mass of a commercial vehicle loaded with cargo makes it far more likely to cause serious injuries in an accident with a motor vehicle. This is why drivers are required to get specialized licenses and why there are special traveling and traffic regulations for these vehicles. In addition, depending on the nature of the cargo they are carrying, commercial vehicles can cause widespread damage if they release hazardous cargo.
Science, more specifically physics, explains the dynamics of an accidnet between a potentially massive 80,000 pound truck and a passenger vehicle which might weigh 3,000 pounds. It is that disparity when added to the speed and mass/size that demonstrates why when a truck hits a car, the car and its occupants always suffers far more destruction.
Who Might Be Liable For A Commercial Vehicle Accident?
In a typical commercial vehicle accident, an injured party in another vehicle may suffer significant injuries and would need assistance in recovering their property damage, rental care expense, medical costs, lost wages, and expenses related to their rehabilitation and treatment. But who is the responsible party? That may depend on several factors and could possibly include any or all of the following:
The driver of the commercial vehicle. If the driver was, for example, exceeding the speed limit, following too closely, not had the truck in proper control, driving under the influence, in violation of the regulatory mandates for rest between drives, or if the driver loaded the truck beyond its weight limits, there may be negligence which may be recoverable from the driver.
The truck company. Depending on whether the driver was an employee or an independent contractor, and whether his or her actions fall within the "scope" of employment with the company, the trucking company itself may be responsible. The company may also be responsible for failure to properly train its drivers and failure to investigate the driver's background before hiring them.
Whoever maintains the vehicle. This would be the case if, for example, the accident were to be caused by a brake failure and the brakes had not been properly maintained. Depending on who owns the truck and who is responsible for its maintenance will determine if the company should be liable.
Victims of an accident with a commercial vehicle can suffer serious and debilitating injuries and will likely need extensive (and expensive) medical treatment. It is essential to understand your legal rights and responsibilities of all involved before making critical decisions.
Call the Louisville truck accident attorneys at Kaufman & Stigger, PLLC at (800) 937-8443. If you were injured and it wasn't your fault, it is important you speak to an attorney. We offer a NO FEE PROMISE: no fee unless we WIN or settle your case. We provide personalized service based on decades of experience and a record of recoveries totalling millions of dollars for injured clients.