Louisville Premises Liability Lawyer
Defining Premises Liability
Property owners have an obligation to ensure that their property is reasonably safe for legal visitors. In legal terms, this is known as a "Duty of Care." When a property owner violates this duty of care, they can be held liable for any injuries that occur on their property. This legal concept is known as "\Premises Liability." If you have been injured due to an unsafe condition on a public or private property, you may be entitled to compensation from that property's owner.
Determining whether a property owner has breached their duty of care is not as simple as it may sound. If you are considering a premises liability lawsuit, you need to contact a qualified Louisville catastrophic injury lawyer first. With more than 90 years of combined experience, the legal team at the Louisville office of Kaufman & Stigger, PLLC has been successfully representing Kentucky injury victims. Call us today at (502) 458-5555 or (800) 937-8443 to speak directly with an attorney.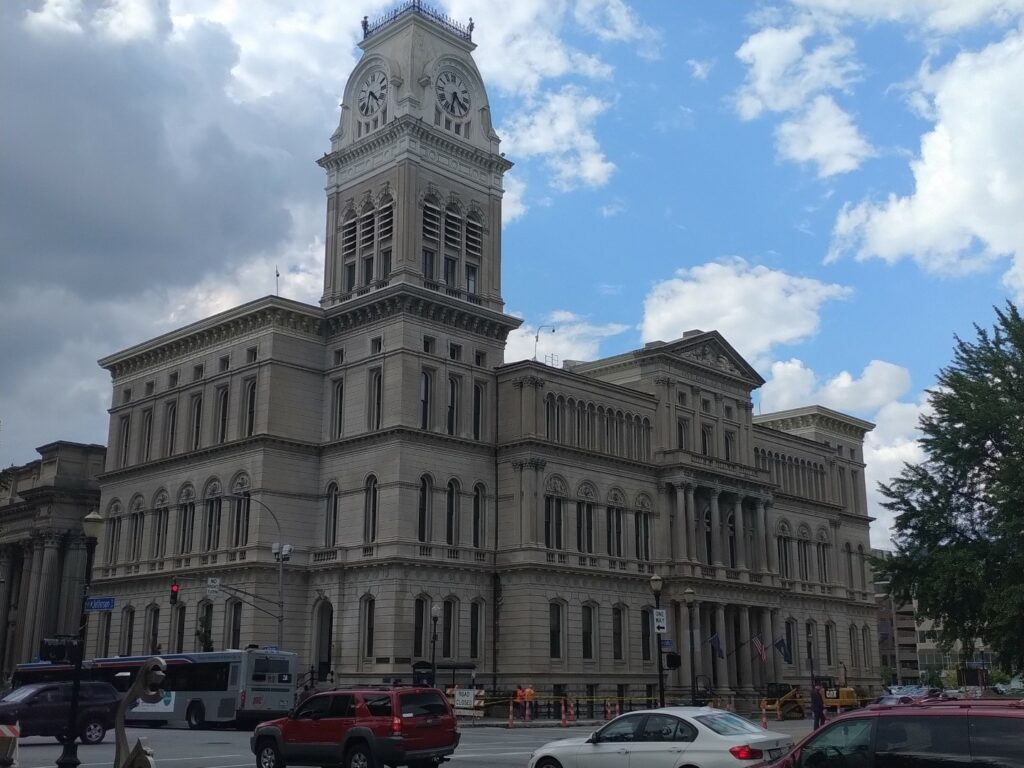 "Very friendly and very knowledgeable. Was great with keeping me up to date with everything going on. Great to work with and I felt very comfortable with their process."
- Beth B. review on Google

"I am always pleased and recommend Kaufman & Stigger. They make sure that they do everything possible to get you what you deserve.. Thank you Matt & Tara"
- Star P. review on Google

"I would highly recommend Kaufman & Stigger for your legal needs. They went above and beyond to help me through a difficult time and they put the needs of their clients before their own."
- Colleen J. review on Google

"Jacob was amazing every step of the way!! Everyone that works there was amazing, for that matter. I was apprehensive at first about hiring a lawyer, but I don't regret a single thing now. He always responded to any questions/concerns quickly (which I had a lot - but he always helped put my mind at ease). If you're in an accident and need a lawyer - this firm is the one to go to."
- Hayley R.

"So I called Kaufman & Stigger because of a major car wreck I was. These AMAZING PEOPLE helped me when I thought I couldn't be helped at all! These guys would get a 10 out of 10 stars if I could give it them. They have helped me pay my medical bills and so much more! Thank you all so much for helping me when no one else would!"
- Jasmine H.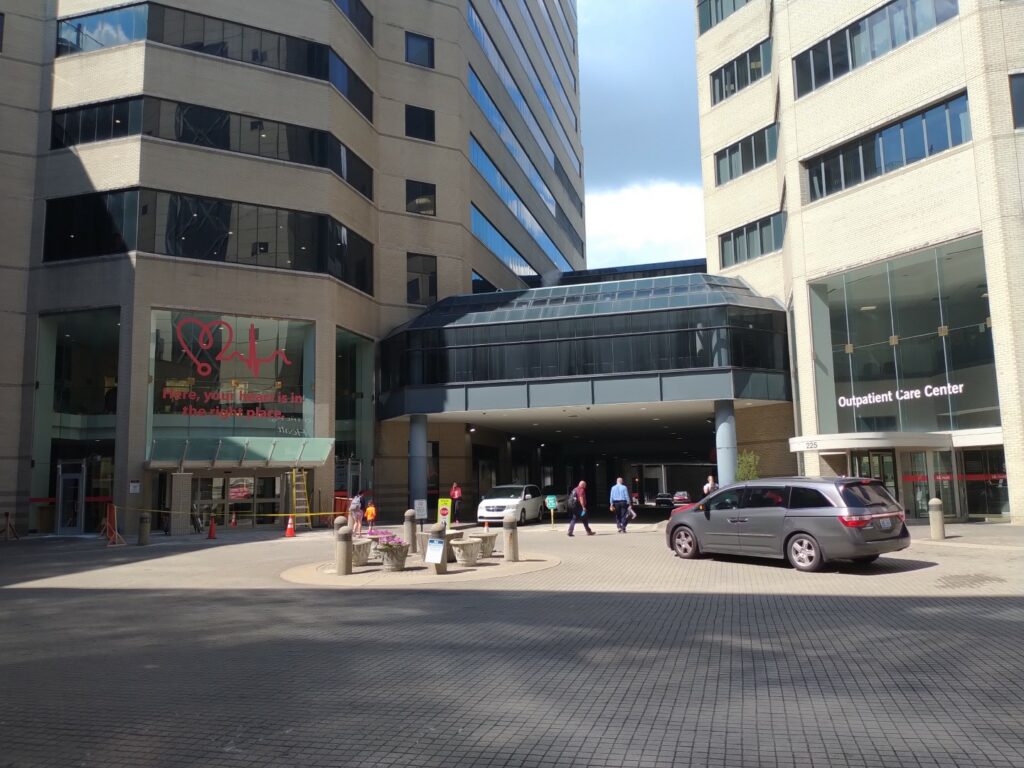 Proving Your Claim
To prove that a property owner or manager breached their duty of care, your attorney may need to prove some of the following:
The property owner created the hazardous condition.
The property owner or manager knew about the hazardous condition or should have known about the hazardous condition.
The property owner or manager failed to remedy a known hazardous condition.
The property owner or manager failed to warn visitors of a possible hazardous condition.
You were on the property legally and not trespassing.
The hazardous condition caused your injury.
For example, suppose you were walking through a parking garage where several of the overhead lights had burned out. Since you couldn't see the ground, you tripped over a parking barrier, fell, and injured yourself. The garage's owner or the entity responsible for maintaining the garage could be held liable for your injuries because they should have been aware of the burned out lights and fixed them.
We are dedicated to winning for our clients.
Typical Premises Liability Accidents
A wide variety of accidents can be attributed to the negligence of a property owner. Some of the most common premises liability claims include the following:
Slips and falls (water, oil or other liquid on floor; snow or ice buildup, etc.)
Trips and falls (Debris on ground, poor lighting, lack of handrails or warnings, etc.)
Swimming pool accidents (lack of proper barrier, fencing or sign warning against diving, etc.)
Burns and electrocution (faulty wiring, hot liquids, fires, etc.)
Assaults (failure to provide adequate security)
Falling merchandise (improper stacking or shelving, etc.)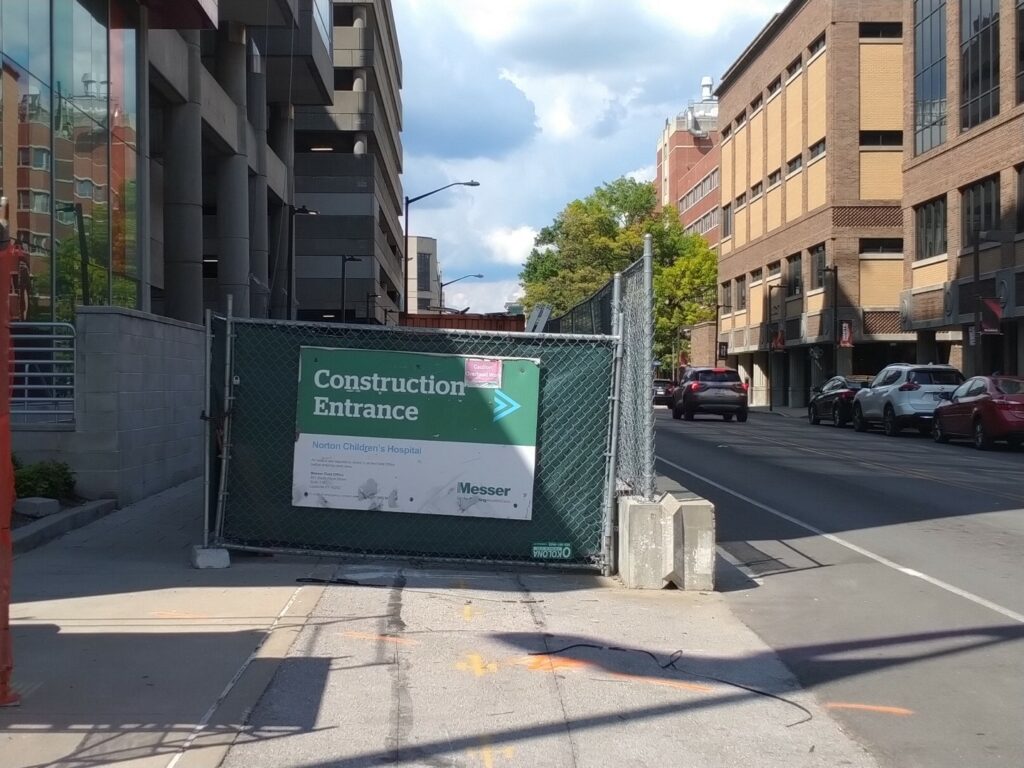 Frequently Asked Questions
Kentucky law makes the owner of a public place responsible for any injuries that came from a dangerous hazard on the property. For a sidewalk, this could be the owner of the store where the sidewalks is, or it can be owned by the city. Talk to an attorney who can help you determine who is responsible.
Slip and fall cases are sometimes difficult to prove because the law allows the owner of the property a reasonable time to fix any known dangerous hazards. So to prove negligence in a slip and fall case, the victim has to prove that the owner either directly negligently caused the hazard or negligently failed to fix in a reasonable time.
If you are able to, you need to get the name and info of anyone who saw you fall and any employees on at the time of the fall. Then you should immediately report the incident to the manager. Using your cell phone, get pictures of the item or substance that caused you to fall. The more information you get at the time will help your attorney in making a successful claim.
Premises Liability on Rental Property
A property owner is not always liable for accidents that take place in a rented part of their property that the tenant is in charge of maintaining. For instance, if you were at a friend's apartment and slipped on a floor they had just mopped, the owner of the apartment building would not be considered liable for your injuries. If, however, you slipped on a wet floor due to a leaking faucet that the tenant had reported to the manager, the owner of the apartment building could be held liable for the accident.
As you can see, determining a property owner's responsibility for an accident can be complex. So, to get compensation for medical bills, lost wages, pain and suffering, and more, it is vital that you contact a proven and experienced personal injury lawyer in Louisville. Kaufman & Stigger, PLLC can examine your case and advise you as to whether you have a viable premises liability claim or not. Call (800) 937-8443 for a free consultation.
Remember, our firm charges no fees unless we win or settle your case.

With the NO FEE PROMISE, you never pay us a fee unless we win or settle your case Call us for a free consultation.