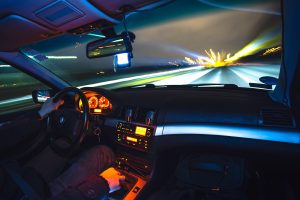 A four-lane road like Versailles Road through Lexington offers hazards to even safe motorists. Careless drivers can lose control and cause a collision with a vehicle in front of them or behind them. On a highway without a physical divider for opposite lanes of traffic, a reckless driver can also come across yellow lines to hit an oncoming car head-on.
These impacts can prove extremely dangerous for the occupants of every vehicle involved. A severe injury and even the loss of precious life are all possible when drivers aren't careful on Lexington roads.
Lexington Weekend Crash Injuries Three and Claims One Life
A two-vehicle crash in western Lexington left three people with injuries and tragically claimed one life early Sunday morning. FOX56-TV reports the accident occurred around 3 a.m. along Versailles Road near Westmorland Drive on March 27, 2022.
Lexington Police says two vehicles collided, leaving one on fire. One person died at the scene. Three other people were taken to the hospital with what were believed to be non-life-threatening injuries.
Lexington Police continue to investigate the circumstances surrounding the collision.
Finding Support for Victims and Families After a Lexington Traffic Accident
Families who have had a loved one taken from them will never completely get over the pain and grief of such a heartbreaking tragedy.
For the families of car accident victims, a wrongful death claim filed against an at-fault driver's insurance company will be the best way to seek financial support. This civil claim hopes to protect the family in the years to come when they'll be without the love and economic support a loved one can no longer provide. A wrongful death claim should also provide for a funeral and pay any lingering emergency response fees from the accident.
Surviving victims also must think of their financial security as hospital bills pile up and they miss more and more time at work.  A claim for damages is filed against the at-fault driver's car insurance provider to earn full compensation for these costs.
Contact a Lawyer Serving Lexington Accident Victims and Their Families
The families of lost loved ones and the surviving victims of accidents must often fight to secure fair support from unhelpful insurance companies. Insurance adjusters like to shift blame in accidents away from their policyholders, all to save their companies money.
It's important to have a skilled Lexington Car Accident Attorney on your family's side to make sure you receive everything needed in recovery. The attorneys at Kaufman &  Stigger, PLLC, have an extensive background in protecting the rights of accident victims in Kentucky. To discuss what happened to you in a free case evaluation session contact Kaufman & Stigger, PLLC today.