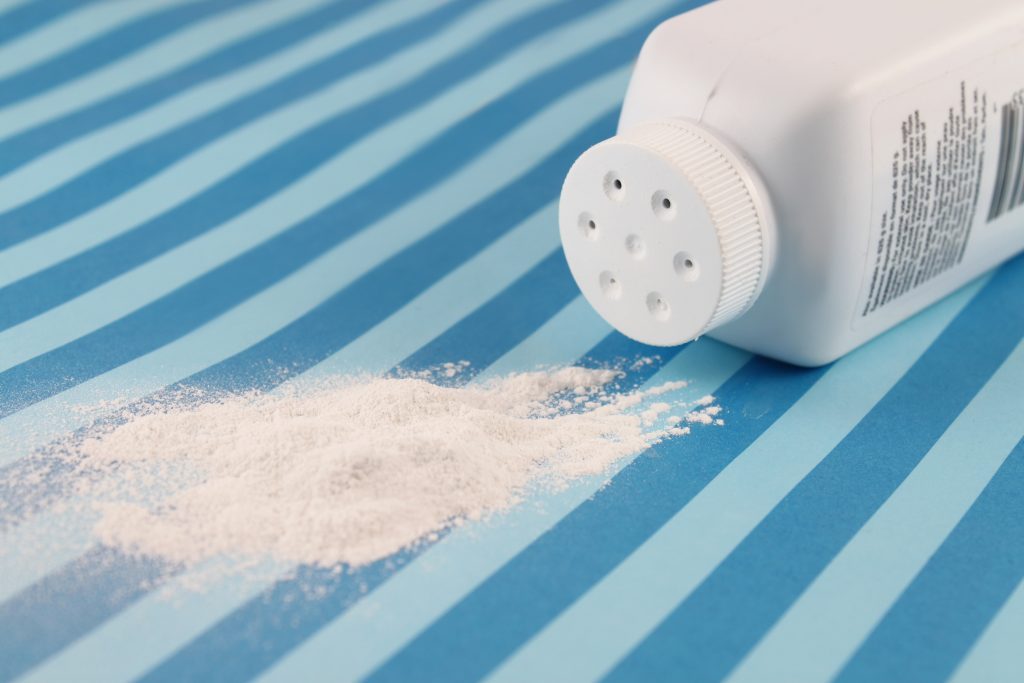 Talcum powder has been a commonly used household product for centuries, as it is beneficial in drying up moisture, reducing friction, and preventing rashes. In addition, it was frequently marketed as an effective way to mask feminine odors. Unfortunately, women that have habitually used talcum powder in this manner may have unknowingly increased their risk for developing ovarian cancer.
Why Talcum Powder Has Been Linked to Cancer
A significant number of women diagnosed with ovarian cancer have talc particles that were discovered in their ovaries. This occurs when talcum powder is applied directly to the genitals or anywhere in the vicinity, allowing it to enter the body through the vagina and move through the fallopian tubes. Once inside the organs, the talc begins to build up in the ovarian tissue after repeated use and causes chronic inflammation. This is believed to be a contributing factor to the formation of cancer cells.
Notable Studies
Research and studies reveal a link between habitual talcum powder use and ovarian cancer. In 2003, Anticancer Research found a 33% increased risk of ovarian cancer when talcum powder was used in the genital area. Research done by the Cancer Epidemiology in 2008 found a 36% increased risk of ovarian cancer in talcum powder users. In 2013, the Cancer Prevention Research correlated a 20-30% in increased risk of ovarian cancer in those who used the product for feminine hygiene purposes.
Who is Responsible?
As serious concerns began to arise over talcum powder in the 1970s, numerous manufacturers discontinued their use of talc in baby powders and made the switch to cornstarch. It is significant to note that Johnson & Johnson, whose baby powders are among the most popular with consumers, neglected to remove the talc and continued adding talc to its products.
This is where the concept of liability comes into play. Failure to provide the proper warnings about the possible link between talcum powder and the increased risk of ovarian cancer, despite knowing about it for decades, is the basis on which attorneys are arguing their clients' claims.
The first lawsuit was brought against Johnson and Johnson in 2013, and since then, several cases have been taken to trial or settled. Claimants have recovered millions of dollars as a result of the negligence of the company.
Filing a Talcum Powder Lawsuit With a Product Liability Attorney
Whether you have been diagnosed with ovarian cancer yourself or you are seeking recovery on behalf of a loved one who has passed from the diagnosis, our Louisville talcum powder injury attorneys at Kaufman & Stigger, PLLC are available to help. We will review your case thoroughly to see if you have a suitable claim to file against the company responsible for manufacturing the talcum powder and failing to warn consumers against the dangerous link between talcum powder use and ovarian cancer. Please contact our office at (800) 937-8443.