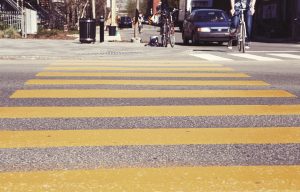 Some motorists falsely believe that snow and ice can be blamed for accidents, but this is not usually the case. When ice develops on roadways, all drivers are charged with slowing to a speed that is safe for conditions. This means going slow enough to prevent an accident no matter how icy or snowy road surfaces get.
When a vehicle travels too fast to stop for pedestrians and other cars, the drivers can be held liable for any accidents and injuries they cause. This liability is important so that victims are able to secure the assistance they need without facing unfair financial burdens as they attempt to recover.
Two Pedestrians Struck in Icy Conditions in Louisville
Two pedestrians suffered serious injuries after getting hit along an icy road in central Louisville over the weekend. WDRB-TV reports the accident happened on Saturday evening in the 1100 block of Logan Street near the Logan Street Market on February 5, 2022.
Louisville Metro Police say a group of pedestrians was struck around 5 p.m. Two women were rushed to the University of Louisville Hospital. Their injuries appeared to be non-life-threatening.
The driver remained on the scene to cooperate with investigators. LMPD investigators continue to investigate the circumstances surrounding the crash. They noted icy and hazardous road conditions at the time of the accident.
Support for Victims After Pedestrian Accidents in Louisville
Victims in pedestrian accidents must be allowed time to heal from the physical pain and emotional trauma of what happened. Sadly, victims may face the expense of hospital care and rehabilitation before they've fully recovered.
These burdens should be the worry of the at-fault drivers and their car insurance providers. To make sure pedestrians aren't unfairly held accountable for their own recoveries, Kentucky allows them to file claims for damages.
This claim asks insurance companies for help with all medical bills and helps replace the wages a victim loses while missing work. The physical and emotional anguish victims endure can also factor into an insurance settlement.
Contact a Louisville Wrongful Death Lawyer
Victims in a pedestrian accident will have many questions about how to pursue justice. To stay informed of your rights after an accident, contact a Louisville Pedestrian Accident Attorney to schedule a free consultation.
This is a risk-free opportunity for you to find out how much your case is potentially worth. It's also a way to get a skilled attorney to go over your best options for getting full compensation for your injury. The attorneys at Kaufman &  Stigger, PLLC, have a combined 100 years of experience in helping clients get the compensation their families need to avoid financial hardship.